New exclusive VIP premises – Premier Club – have been built in O2 Arena.
february 7, 2015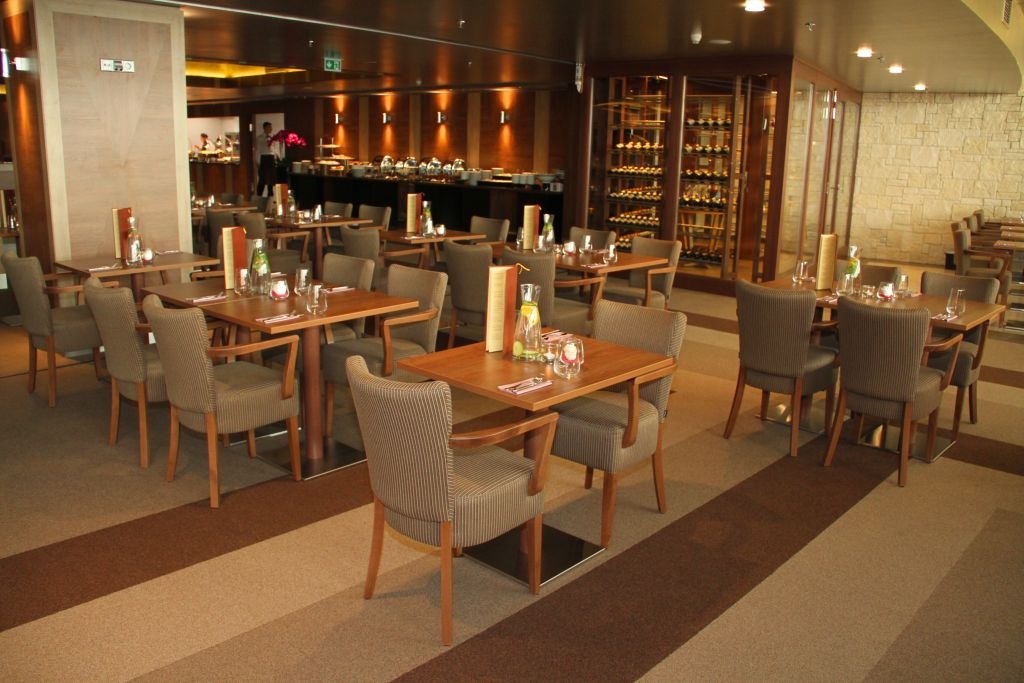 New exclusive VIP premises – Premier Club – have been built on the Skybox floor in O2 Arena. The newly opened social premises, with an area of nearly 1,500 square meters, are intended for up to 600 people and cost nearly 30 million crowns.
"Our long-term objective is to provide visitors with as attractive programme as possible and offer the best possible quality of supplementary, in particular, gastronomic, services during its watching. For this reason, we have decided to build new exclusive premises on the Skybox floor where we want to amplify the experience in watching an attractive programme by providing great catering in a luxury environment," said Richard Benýšek, Chairman of the Board of Directors of Bestsport Arena, being the owner and operator of O2 Arena.
O2 Arena can currently boast of record figures of occupancy of the VIP premises. "We have achieved the highest number of sold VIP products in history. In essence, we have already sold out all seats except a few. We ascribe this to attractive events and, of course, to the exceptional nature of this year's programme, including both the European Athletics Indoor Championship and, in particular, the World Ice Hockey Championship. The new premises on the Skybox floor, with a bar and even, for example, a fireplace will make the time spent watching our events even more pleasant," added the Director of O2 Arena Robert Schaffer.
Alongside common small-scale operating investments, the highest cost was spent, particularly, on renovating the retractable seating and the lights and sound system of the entire hall. The central kitchen has undergone complete renovation after ten years in operation. When it comes to visitors, the biggest change has been made at the entrance where the turnstiles have been equipped with new reading heads enabling higher variability of tickets. In addition to home tickets, we are, for example, testing the tickets in the form of QR codes directly displayed in mobile phones.
The most visible modification in terms of investments is the construction of the Premier Club. "When you walk through the Skybox floor, you simply follow a long corridor before reaching the point from which you have started. On the lower floor – the Club Floor -, which is an open space, people encounter one another. We liked this idea and wanted to transfer at least a small part of this to the Skybox floor. Of course, we wanted to modify the surrounding space of Skyboxes rather than changing their essence of a closed space with its own background. Tearing down four Skyboxes, we have created a magnificent space with a central bar and a lot of space where visitors can encounter one another and chat. Alongside this, the space is going to be used for holding various social events and after-parties," added Richard Benýšek.