New STAGES HOTEL Prague next to O2 arena becomes a part of 
Marriott´s Tribute Portfolio
april 26, 2021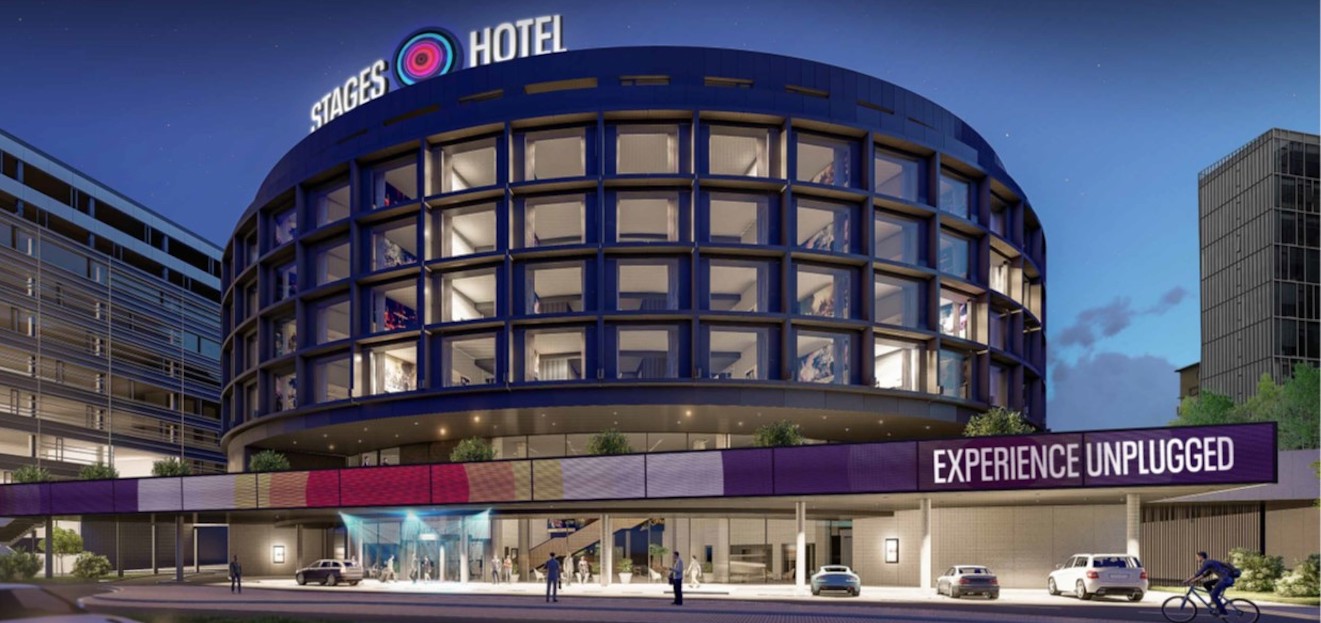 Bestsport, a.s. entered into a franchise agreement with Marriott International, Inc. for its new STAGES HOTEL Prague. The agreement was signed on April 24, 2021.
The hotel, to be completed in late 2021, becomes a part of the Marriott´s brand Tribute Portfolio, which includes independent unique lifestyle hotels. They retain their own distinctive identity and character, but also adhere to all Marriott International´s quality standards.
"Our new hotel in Prague will be inspired mainly by music and great international shows taking place at the nearby O2 arena. For example, the reception is designed as a stage, therefore each guest can feel like a star while entering. We also put musical elements into the rooms. Instead of a classic lamp, we chose a reflector used for professional photo shooting, we replaced the ordinary mirror with a theatrical one, Bluetooth speaker is among the room-equipment and there are many more. Guests can also discover numerous other original elements across the entire hotel," says Otakar John, General Manager of STAGES HOTEL Prague.
STAGES HOTEL Prague as well as adjacent O2 arena and O2 universum are owned and operated by company Bestsport, a.s. The new concept "One place – three venues" offers unique possibilities for organizing of the best events in Prague and the addition of the hotel complements the range of services of both multifunctional venues.
"Simultaneously with the construction of the hotel, the surrounding area is being transformed, including the existing road between the O2 arena and the hotel, into a pedestrian zone, which will be completed at the same time as the hotel. These modifications will significantly contribute to the further improvement and cultivation of Prague 9. The vicinity of the O2 arena, O2 universum and STAGES HOTEL Prague will thus become such a modern and fresh centre of this part of the city," adds Robert Schaffer, Chairman of the Board of Directors and CEO of Bestsport, a.s., O2 arena and O2 universum.
STAGES HOTEL Prague will offer 300 guest rooms including 27 suites, 6 multifunctional conference rooms, lifestyle Backstage Bar & Restaurant with external terrace and access to inner atrium for up to 270 guests, Music lounge for unique events, fitness and underground parking for 100 cars. The hotel is scheduled to open in late autumn 2021.