NIGHTWISH will introduce their new album in December in PRAGUE!
may 7, 2020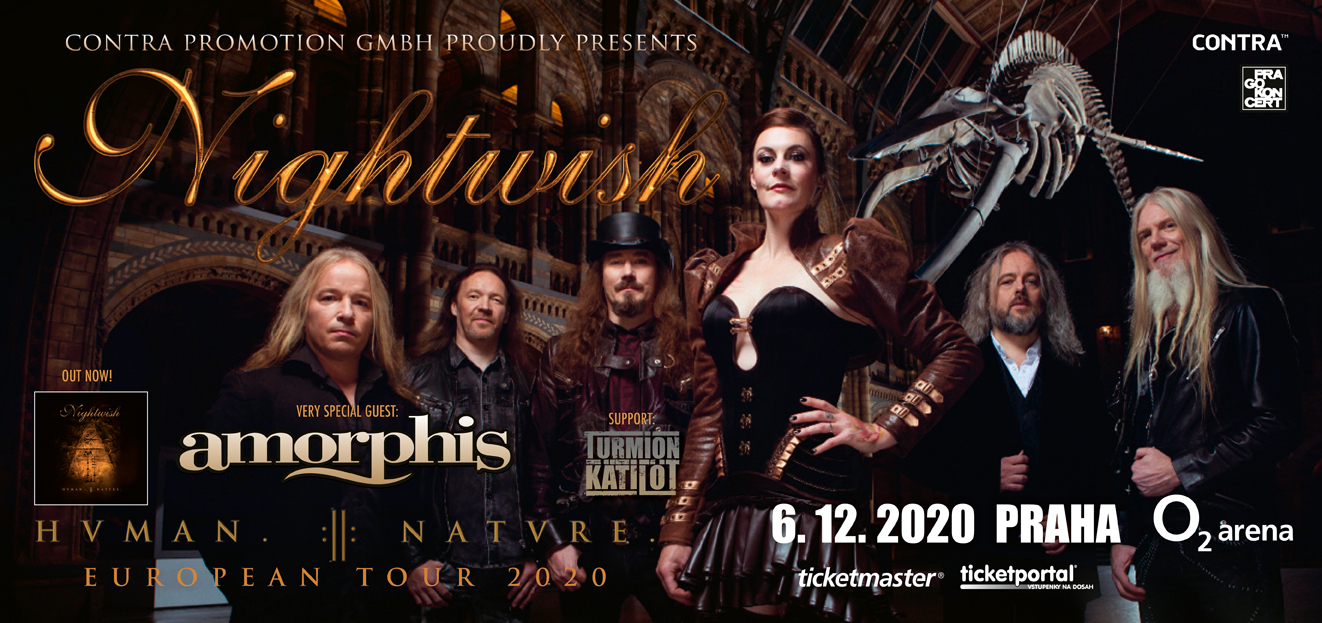 NIGHTWISH are returning to their fans in Europe as a part of their big European tour! NIGHTWISH will present their latest, very successful album "HUMAN.:||:NATURE" in a spectacular live show.
The band NIGHTWISH is preceded by the reputation of one of the best concert metal bands, and the band intends to confirm this reputation 100 % again. One concert of this tour also belongs to the Czech Republic! The concert premiere of the new NIGHTWISH album will take place on Sunday, December 6th, 2020 in PRAGUE, O2 arena! You can look forward to an unique stage design and a lots of pyro effects. Finnish symphonic-metal heroes NIGHTWISH will take you on a grandiose audiovisual adventure again! A special guest of the tour is the Finnish melancholic-progressive metal legend AMORPHIS, presenting their current, very highly rated album "Queen Of Time". The opening act will be Finnish industrial metal band TURMION KÄTILÖT, presenting their new album "Global Warning".
What to add? Don't miss this extraordinary music event!
The ticket sales will start on Friday, May 15th at 10 am CET!
You can order tickets only in the Ticketmaster and Ticketportal pre-sale networks!