O2 arena has a record of attendance – concert of band Metallica was seen by 20 174 fans
april 3, 2018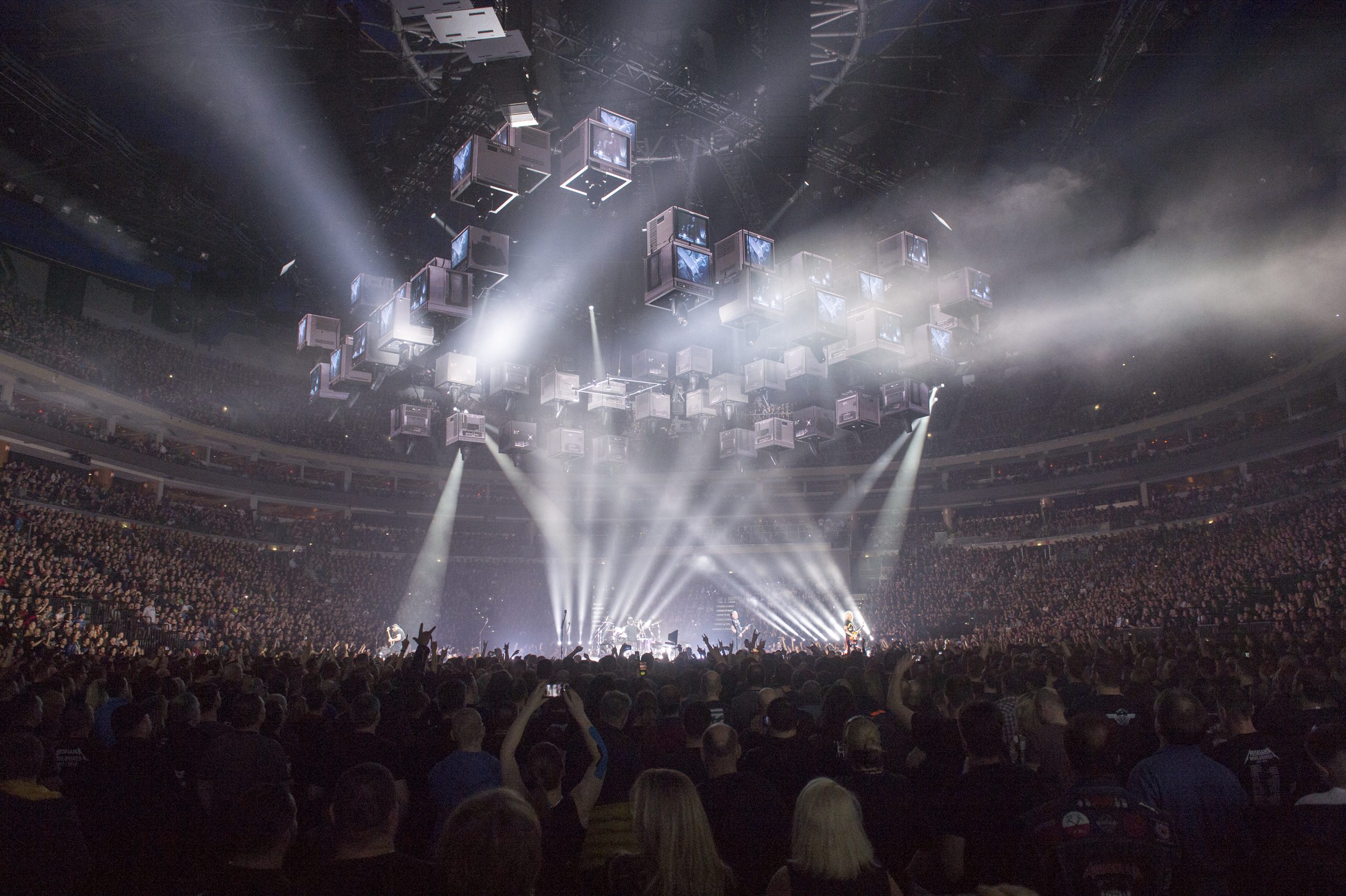 The O2 arena in Prague has a record of attendance - a concert of the American band Metallica was seen by total of 20,174 fans on Easter Monday, April 2nd 2018. Since 2004, when the O2 arena was opened, no such audience attended a single event.
The O2 arena was built in 2004 and belongs to the most modern multifunctional arenas in Europe. Its capacity for sports events is set up to 17,400 fans. In the case of concerts, the capacity of the arena can be increased to 20,000 spectators – depending on the arrangement of the stage and the opportunity to use the sectors in its surroundings.
In the case of the Metallica concert, the usage of space was maximized and the "Easter performance" of one of the most popular metal groups in the world was seen by a record 20,174 fans on Monday in Prague.
The O2 arena is the biggest arena in Czech Republic which hosts approx 100 shows, concerts and sporting events per year. Before Monday the attendance record was held by Czech band Kabát – seen by 20,083 spectators in November 2017. In the past couple of musicians broke the attendance of 18 000 people – Madonna in 2006 and Paul McCartney in 2016.
The Prague O2 arena was nominated as the best international arena in 2017 for the prestigious Pollstar Awards, organized by the American concert tour industry magazine Pollstar. The O2 arena has been selected among the five best international venues outside the United States ('International Venue of the Year' category). So in 2017, it ranked among the London's famous Royal Albert Hall and The O2, the arena in Manchester, and the Ziggo Dome in Amsterdam. Pollstar has been organizing this competition since 1984.
Regarding the sport O2 arena has hosted IIHF Ice Hockey World Championships twice (2004 and 2015), FIBA European Championships in Women's Basketball, David Cup and Fed Cup finals and last year's premiere edition of tennis tournament named Laver Cup.