O2 Arena Reached New Records Last Year
january 12, 2017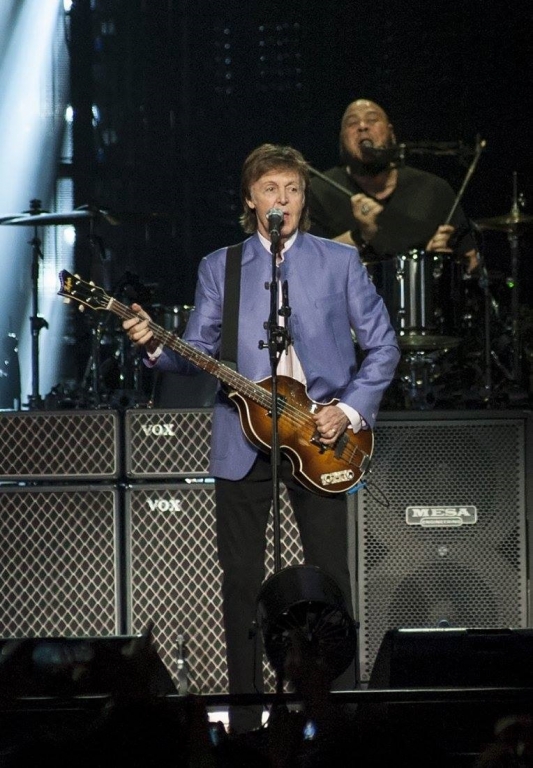 O2 Arena has published information about attendance for 2016. The total number of visitors exceeded 801 thousand people at 91 events held.
As for the total attendance and the number of visitors per event, the previous year was the second best in the twelve-year history of O2 Arena. "If we exclude the extraordinary effect of the Ice-hockey World Championship held two years ago, in 2016 we reached the highest attendance ever. The year-to-year increase in the number of visitors exceeded 25%," said Robert Schaffer, CEO of Bestsport, a.s., which owns and operates O2 Arena and added: "The record number 8.8 thousand participants came per event, and it was even 9.1 thousand visitors at public events."
The year of 2016 was also special due to the highest number of events held directly by the team of O2 Arena, which otherwise leases the arena to other promoters. There were 15 events held by the internal team, e.g. concerts, which included the performance of MUSE or Justin Bieber. Last year the share of concerts in the number of all events reached 33%, family shows reached 9% of the programme and corporate events reached 9 % as well. The other half of the programme was devoted to sports, especially to HC Sparta Praha, which uses the arena as its home ice-rink. "It has shown that this programme composition was also convenient for our clients of VIP storeys where we have recorded long-term over-demand both for free club seats, and sky boxes," Robert Schaffer added.
"The Best of 2016"
801 thousand visitors (a long-term average of approximately 600 thousand)
8.8 thousand visitors per event (a long-term average of 6-7 thousand)
Absolute attendance record of the year: Paul McCartney (organiser: Live Nation CZ): 18,005
Most ice-hockey match fans: Sparta – Liberec, the sixth final match (organiser: HC Sparta Praha): 17,014
Most spectators at a domestic (Czech/Slovak) performer (organiser: Bestsport): TEAM: 15,820
Most favourite family show (organiser: Live Nation CZ): Apassionata
Most favourite sport, except for ice-hockey (organiser: WTF Communication): FMX Gladiator Games – free style motocross
Most responses at Facebook: Justin Bieber (organiser: Bestsport)