OKTAGON 43 at the O2 arena: The Tipsport Gamechanger tournament quarter-finals for 1 million EURO
december 22, 2022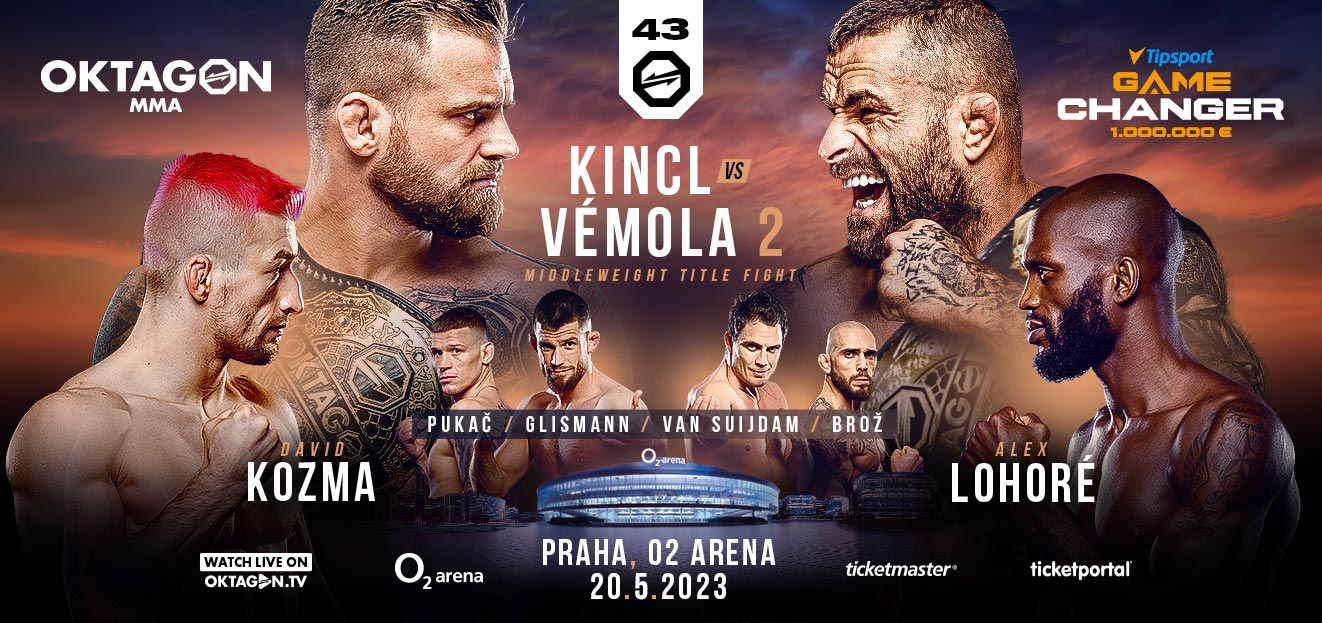 In May, the contemporary gladiators of OKTAGON who qualified for the Tipsport Gamechanger quarter-finals will gather once again in Prague's O2 arena. Included amongst them are four of Europe's best welterweight fighters.
The first two quarter-final fights of the landmark Tipsport Gamechanger tournament will take place at the O2 arena, where thousands of excited fans will come together to support their heroes and create an electrifying atmosphere.
The very best welterweight fighters will give everything they've got to make their way through the tournament pyramid and advance to the semi-finals of the million-dollar tournament.
But it won't be all about them. Outside of the pyramid, you can expect fights from your other favorite OKTAGON fighters in various weight categories.
OKTAGON 43, an electrifying, spectacular tournament with the best audiovisual show there is, and where many incredible new stories will be written.
THE OFFICIAL SELLERS OF TICKETS FOR EVENTS AT THE O2 ARENA ARE TICKETMASTER AND TICKETPORTAL. WE DO NOT WARRANT THE VALIDITY OF TICKETS PURCHASED FROM OTHER SELLERS.