Pavel Šporcl will present the new program ON THE EDGE at O2 arena in Prague on 5 December 2020
december 12, 2019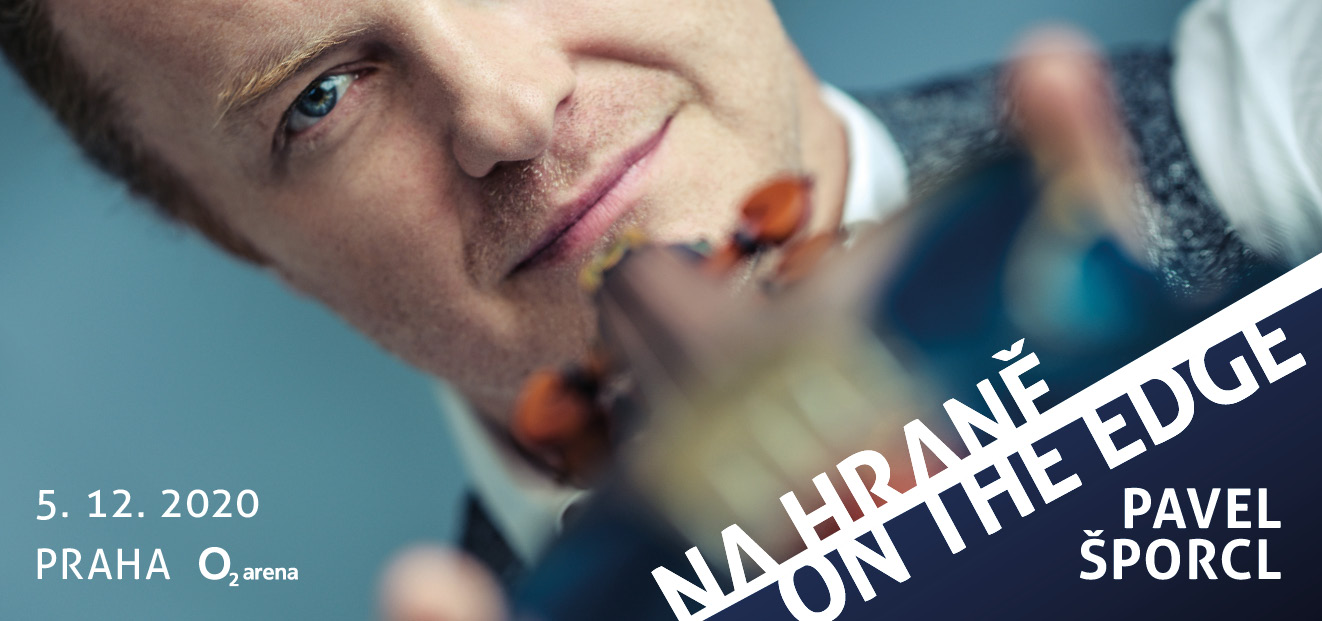 Czech violinist Pavel Šporcl has performed in many prestigious foreign concert halls during his successful career including Carnegie Hall in New York and Disney Hall in Los Angeles. After seven sold-out concerts in Prague's Lucerna and Karlín Forum, he decided for the O2 arena in Prague.
Pavel Šporcl is a Czech violinist of global repute, a direct successor to the famous tradition of the Czech violin school. His artistic abilities and unconventional performances have won him praise and appreciation from audiences of all generations on the greatest stages of the world. He is generally considered the most popular Czech musician of our time in the classical music scene.
Pavel Šporcl is regarded as a very distinctive and powerfully artistic personality. He is the only Czech violinist of the younger generation to be named in Violin Virtuosos: From Paganini to the 21st Century, a major work by the world-renowned critic and historian Henry Roth. Following his performance of Dvořák's violin concerto with the Czech Philharmonic at the Rudolfinum in Prague in the 2001/2002 concert season, critics lauded Pavel Šporcl as a talent the likes of which is born only once in a century.
The extensive repertoire of this leading Czech violinist consists of over 40 violin concertos and a myriad of sonatas, chamber works, and virtuosic compositions. Besides accentuating the great figures of Czech music, he also works with contemporary composers, and his core classical repertoire is augmented by works from other genres. His admiration for the accomplishments of Gipsy violin virtuosos led to two successful albums, Gipsy Way and Gipsy Fire. He established a Gipsy cimbalom band, Gipsy Way Ensemble, with which he has performed more than 350 concerts in numerous countries all over the world, including the US and China. In 2012 he recorded his first pop-crossover album, Sporcelain, which he premiered in an uncommon Prague venue – Terminal 2 of Václav Havel Airport.
Šporcl persistently popularises and promotes classical music. Throughout his career he has played scores of concerts for schools and children, which are extraordinarily well received by young people. Since 2017, Czech Television has broadcast Pavel Šporcl's Music Pearls, in which the violin virtuoso introduces the youngest generation of viewers to classical music. He also teaches at workshops for adolescents.