Pocta Karlu Gottovi concerts will take place on the new dates of June 19 and 20, 2022
april 1, 2021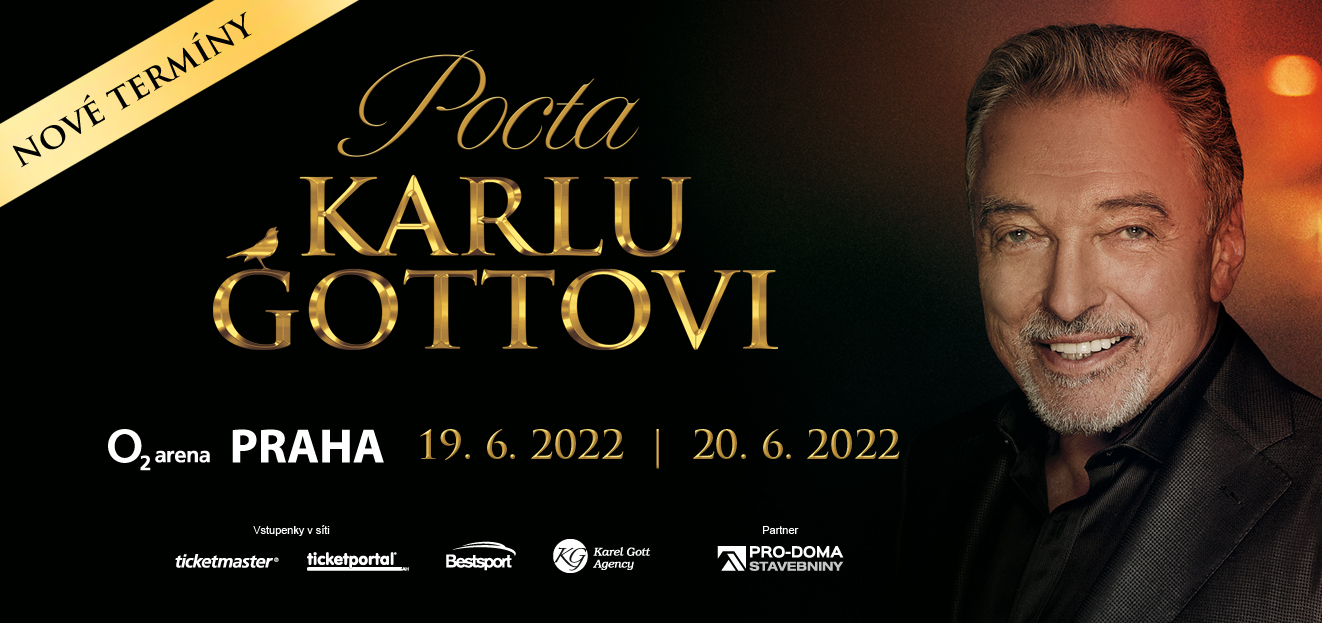 Because of the ongoing pandemic situation, planned projects linked to the legacy of Karel Gott are being moved. Pocta Karlu Gottovi concerts at the O2 arena will take place on the new dates of June 19 and 20, 2022.
Tickets purchased for original or replacement concert dates remain valid and do not need to be exchanged.
Applies as follows:
Tickets from 15. 12. 2020 (respectively 5. 6. 2021) applies to the new date of 19. 6. 2022.
Tickets from 16. 12. 2020 ( respectively 6. 6. 2021) applies to the new date of 20. 6. 2022.
THE OFFICIAL SELLERS OF TICKETS FOR EVENTS AT THE O2 ARENA ARE TICKETMASTER AND TICKETPORTAL. WE DO NOT WARRANT THE VALIDITY OF TICKETS PURCHASED FROM OTHER SELLERS.