Preparations are in full swing, we are monitoring the measures, say the organizers of the Prague Playoffs
september 20, 2021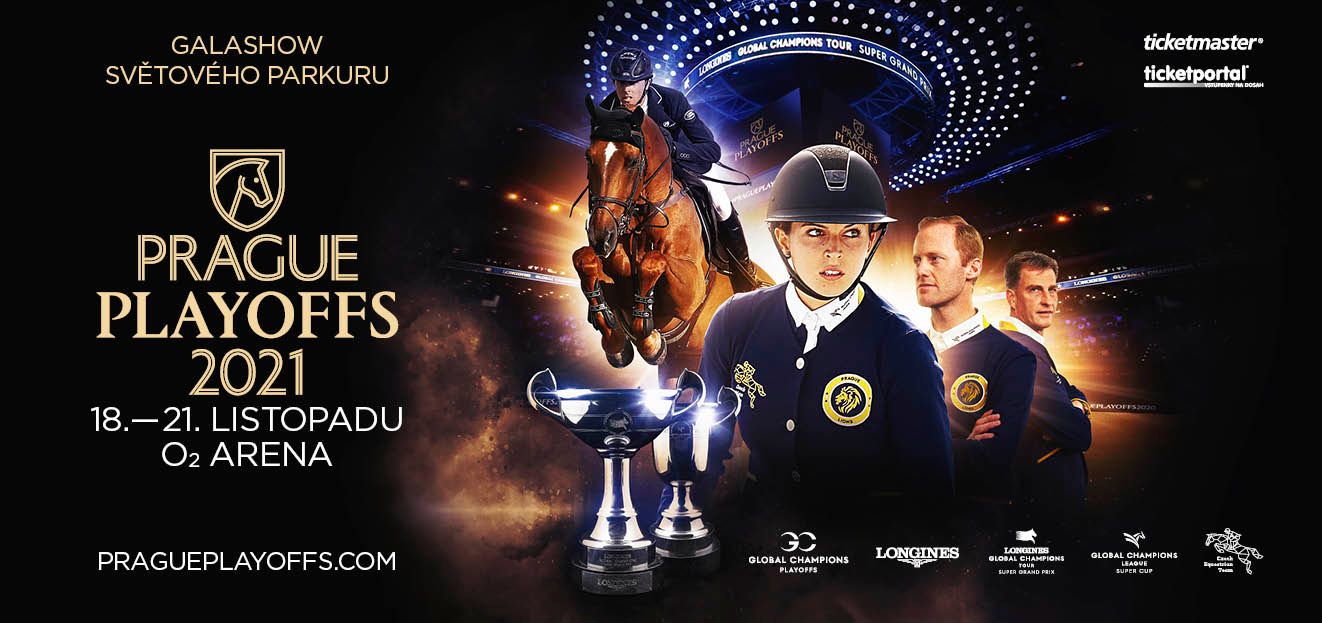 Only two months remain to the unique Global Champions Prague Playoffs gala show, which will take place from 18th to 21st November at Prague's O2 arena. "The final preparations are always demanding, even more during the covid-19 pandemic, but I can assure the fans that the whole team is working very hard to prepare an extraordinary show and a safe event for both riders and horses, as well as for spectators in arena," says Jan Andrlík, chairman of the organizing committee.
In front of the drivers of the Global Champions show jumping series are the last two rounds of the prestigious series in Šamorín, Slovakia, and then the best will head to the Czech capital. In the O2 arena, everything is being prepared to the last detail. A magnificent program full of resounding names of top riders, including the current Tokyo Olympic champion Ben Maher and members of the Prague Lions home team, guarantees a quality spectacle and a unique experience. There will be an accompanying show under the baton of director Michal Caban this year as well.
"Tickets for this year are still on sale. As we have already informed, all tickets from the last year remain valid, always on the same day of the program," says the head of the organizing committee of the event Jan Andrlík.
Of course, due to the current epidemiological situation, it will be necessary to follow the measures set against the spread of covid-19 during the event at the O2 arena.  To enter the O2 arena, it is necessary to prove one of the points below:
Vaccination certificate of Covid-19*
Laboratory confirmation with evidence of Covid illness in the past 180 days
Confirmation from the health service provider of a negative result of the PCR test – not older than 7 days before entry
Confirmation from the health service provider of a negative result of the antigen test – not older than 72 hours before entry
Children under 6 years only need a valid ticket.
"We closely monitor the development of the epidemiological situation and as soon as there are changes in the measures, of course we will communicate them to our viewers in advance," added Jan Andrlík.
THE OFFICIAL DEALERS FOR EVENTS IN THE O2 ARENA ARE TICKETMASTER AND TICKETPORTAL. WE DO NOT WARRANT FOR THE VALIDITY OF TICKETS PURCHASED FROM OTHER DEALERS.