Rybičky 48 concert in O2 arena will contribute to charity with the project "HELP US HELP"
october 3, 2022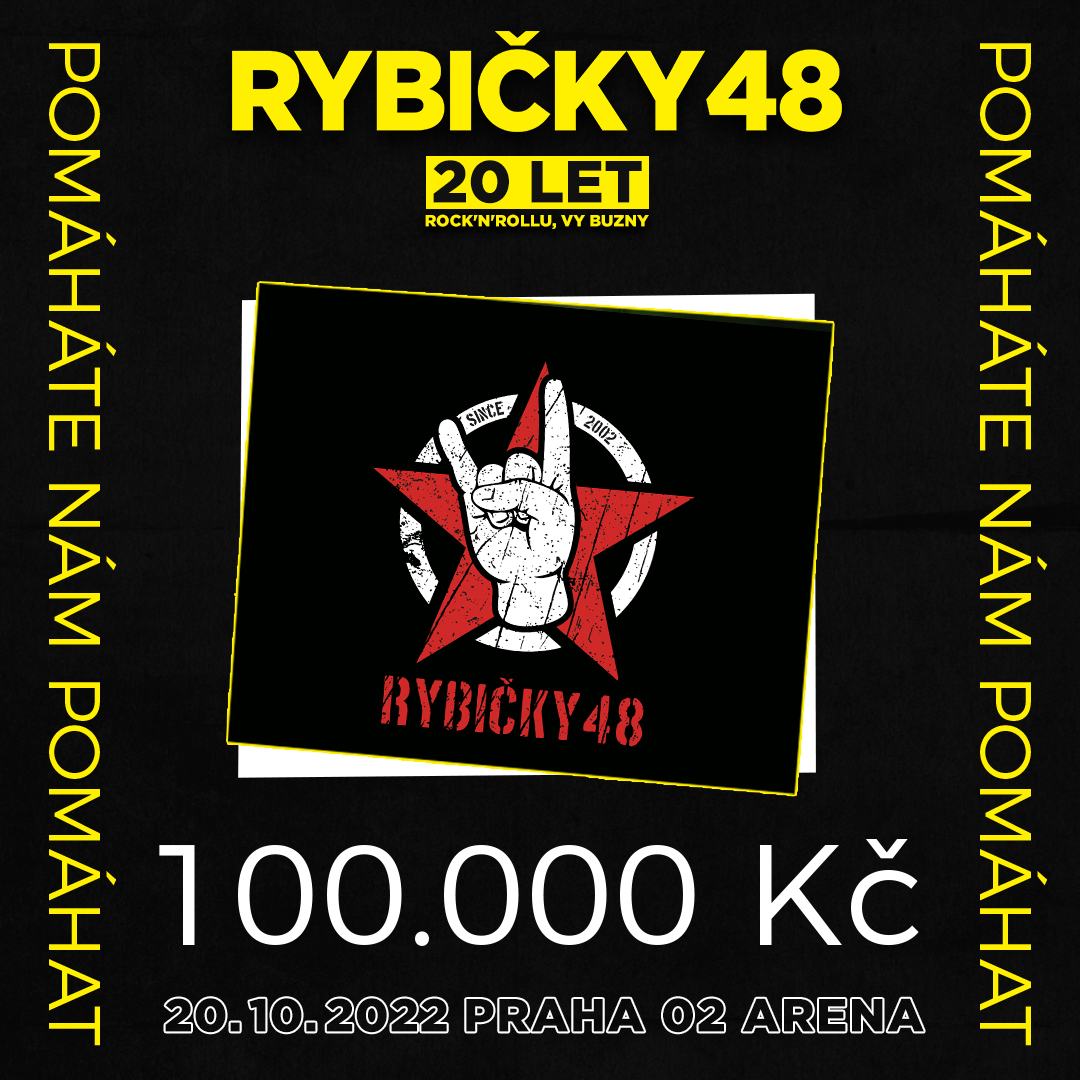 D-day is approaching – 20.10.2022, the date of our concert in the O2 arena. When we started twenty years ago, the O2 arena wasn't built yet and we never dreamed that we would ever be able to play our solo concert to so many people. Now we are getting close to selling out the concert and frankly – this is far beyond the dreams and wishes we had twenty years ago. Since then, thanks to you, we have been pushing our dreams and boundaries forward. It is time to humbly thank and give back to the Universe at least partially what we receive and help those whose path to happiness and the fulfillment of their dreams is significantly more complicated.
We've had the YOU HELP US HELP project for many years, and during that time we've donated a lot of money and, together with you, helped at least a little to the people who need help the most.
That's why we decided to donate CZK 100,000 to charity as part of the concert in the O2 arena. We will divide this amount between ten specific people, whose stories we will share on our social networks, so that as many people as possible can join our help.
You can help too. When buying a ticket for our concert in the O2 arena, just add the HELP YOU HELP event to the basket, 50 NOK will be added to the ticket price, which will go to the common bank HELP US HELP.
We will add another fifty crowns from us to each of your fifty crowns and divide the resulting amount equally among ten people or projects that we will help together. Even those who already have a ticket can participate in this event by purchasing a voucher for an already valid ticket.
Please send ideas about who we can help to pomaham@rybicky48.cz.
Thank you for helping us help
Kuba, Petr, Ondra, Breny, Martin
THE OFFICIAL SELLERS OF TICKETS FOR EVENTS AT THE O2 ARENA ARE TICKETMASTER AND TICKETPORTAL. WE DO NOT WARRANT THE VALIDITY OF TICKETS PURCHASED FROM OTHER SELLERS.