Rybičky 48 is planning a concert break and moving its spectacular concert in the O2 arena to October 20, 2022
september 29, 2021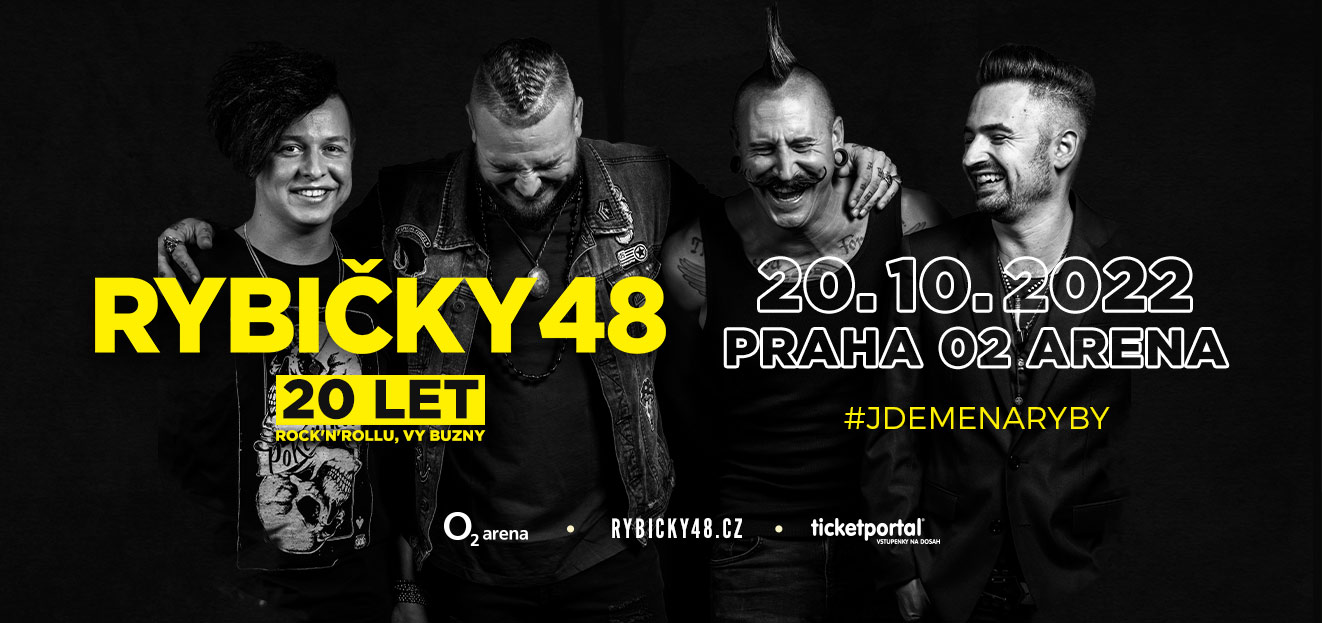 The band, which will celebrate 20 years on the music scene next year, is planning a concert break so that it can gain energy, create new songs and video clips and prepare thoroughly for its spectacular concert at the O2 arena, which is moving to October 20, 2022.
The band had to move it from the original date of November 28, 2020 to December 4, 2021 due to the pandemic situation, and now, after much thought, they decided to postpone the event once again.
Tickets are on sale in the Ticketportal network.
All purchased tickets for the original (November 28, 2020) or replacement date (December 4, 2021) remain valid for the new date (October 20, 2022) and do not need to be replaced.
THE OFFICIAL DEALERS FOR EVENTS IN THE O2 ARENA ARE TICKETMASTER AND TICKETPORTAL. WE DO NOT WARRANT FOR THE VALIDITY OF TICKETS PURCHASED FROM OTHER DEALERS.