Sensation makes its long awaited return to the O2 arena Prague with a brand new show on the 23rd of June 2018!
january 23, 2018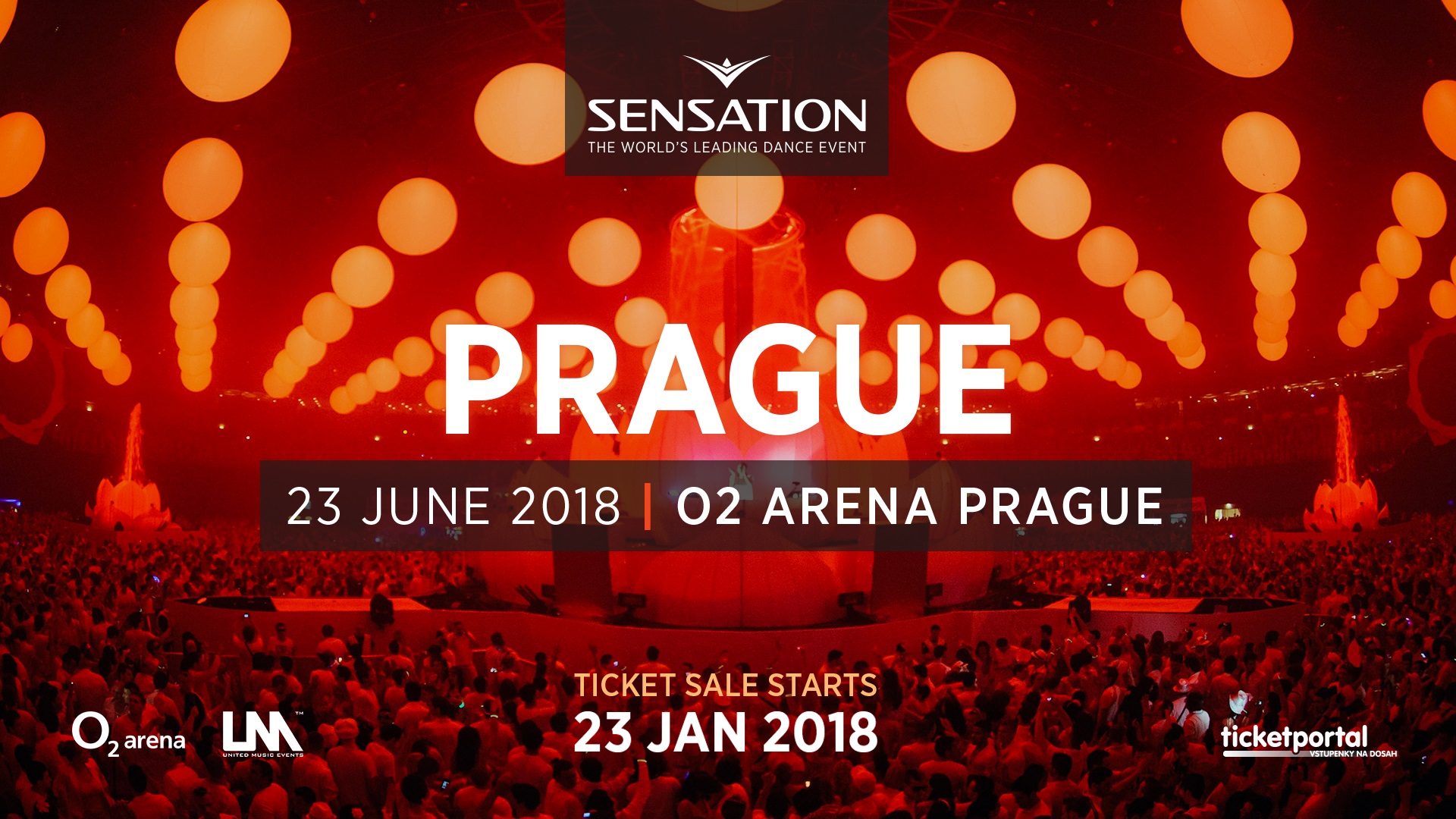 After 5 years, The World's Leading Dance Event will come back to the O2 arena in Prague. On Saturday 23rd of June 2018, Sensation brings a brand new show to Czech Republic. Prague will be the first European edition since last years' 'The Final' in Amsterdam.
What began in 2000 as a one-off event in the Amsterdam Arena, is now an international phenomenon. Until now, Sensation has toured 34 countries and welcomed over two million visitors worldwide. The Sensation concept has won awards for 'Best event of the year' in countries such as the Netherlands, Germany, Australia, Brazil and Denmark. Sensation utilizes the positive power of music and dance as a universal language, which connects millions of people around the world. Sensation unites everyone on the dance floor and creates an atmosphere of togetherness. With everyone dressed in white, the crowd is immersed in a tidal wave of unity and euphoria.
You are required to dress in white! Minimum age 18! Doors open at 20:30.
More info at www.sensation.com and www.unitedmusic.cz
Trailer:
​