Singer Bryan Adams returns to Prague to present his new album "So Happy It Hurts" as part of his world tour of the same title
march 22, 2023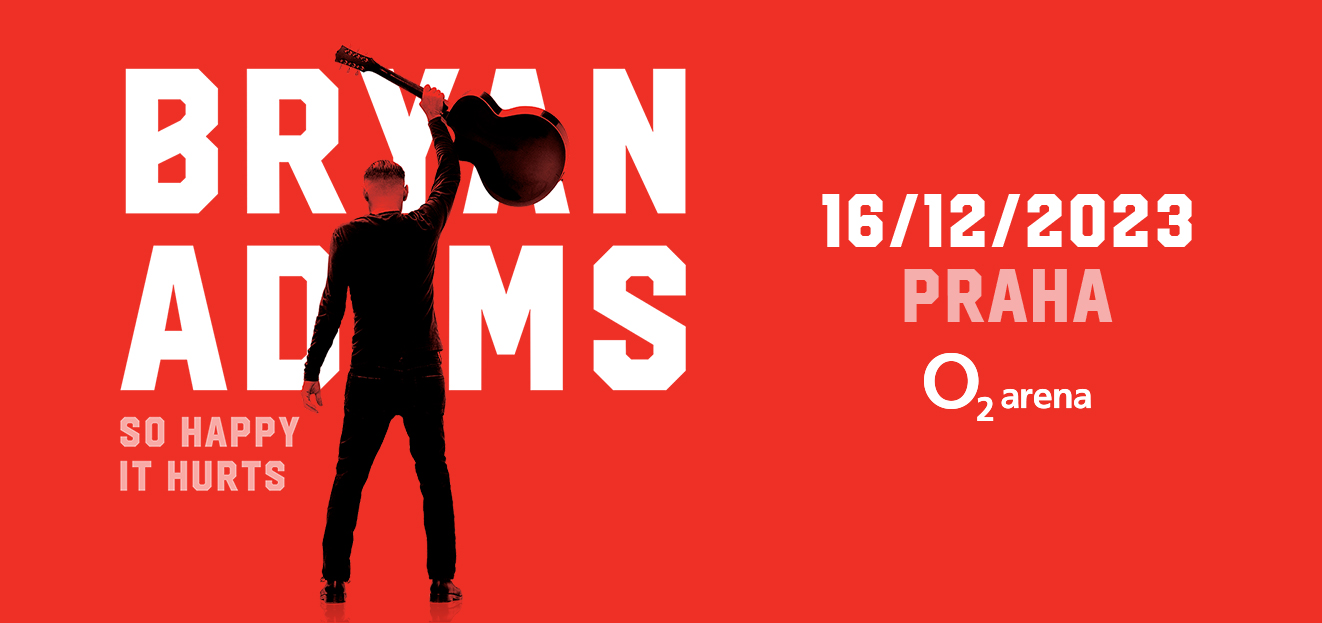 Bryan Adams has the reputation of being one the most exciting live musicians in the world. His energetic vocals and stage presence have proven to entertain for over 40 years.
With 17 studio albums, and four new studio albums in 2022 including, "So Happy It Hurts" (nominated for a Grammy) and "Pretty Woman The Musical". In addition to Classic pt. I and pt. II, which feature new recordings of his greatest hits, released digitally and in ATMOS with Platoon, are also available physically with BMG.
His song writing has garnered him numerous awards and accolades including three Academy Award nominations, five Golden Globe nominations and a Grammy Award and 20 Juno Awards.
Canadian singer-songwriter Bryan Adams has become one of the most important rock musicians of his generation. His career began in the 1980s when he became an international star with songs like "Summer of '69" and "Heaven". During his lifetime, he released more than 17 studio albums and sold more than 100 million copies worldwide.
TICKET PRICE FROM 1490,- CZK. TICKETS ON SALE IN TICKETPORTAL FROM 24 MARCH 2023 AT 10:00. PRE-SALE IDNES PREMIUM FROM 23 MARCH 2023 AT 10:00
Bryan Adams is also an active philanthropist and devotes much of his time to supporting charities. He is a member of several non-profit organizations that focus on helping children and fighting cancer. Adams has also written several songs for charitable causes, such as "All for Love", which was a collaboration with Rod Stewart and Sting to support the fight against cancer for Children in Need in 1993.
THE OFFICIAL SELLERS OF TICKETS FOR EVENTS AT THE O2 ARENA ARE TICKETMASTER AND TICKETPORTAL. WE DO NOT WARRANT THE VALIDITY OF TICKETS PURCHASED FROM OTHER SELLERS.