Special guests of the August SABATON concert in PRAGUE confirmed! Well-known bands AVATAR and BLOODBOUND
april 22, 2022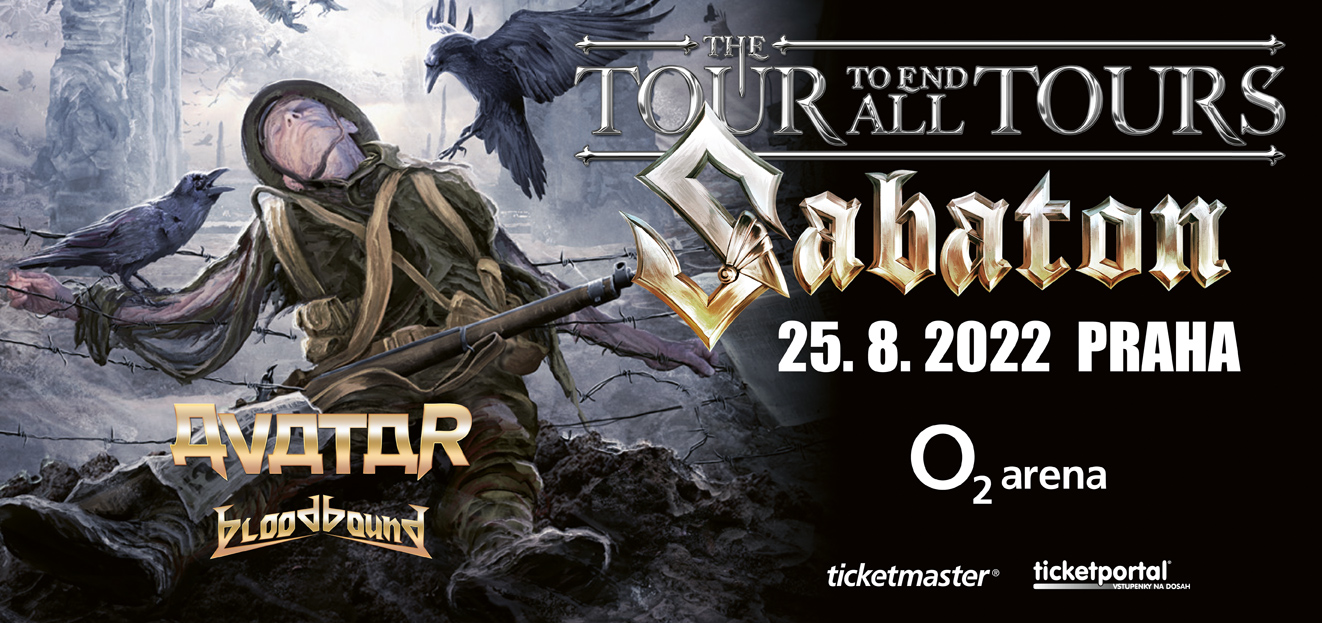 The spectacular tour of the Swedish metal bards SABATON "The Tour To End All Tours" is taking place in PRAGUE, O2 arena this year, August 25th. Special guests of the SABATON concert in PRAGUE, O2 arena, on August 25th, 2022 will be the very popular Swedish visionaries of dark metal AVATAR with their famous and slightly bizarre, royal show and the Swedish power-metal star BLOODBOUND.
Both bands can't wait to introduce you their current albums live and finally meet you and see all personally! AVATAR is preparing their next famous recruitment to theirs AVATAR Country with current album "Going Hunting" (2020) and BLOODBOUND will also proudly present their current, already ninth album "Creatures Of The Dark Realm" (2021).
So add the new SABATON album "The War To End All Wars " (2022) and you can get ready for a really perfect end of the summer holidays!
In addition to solar energy, draw the strong, irreplaceable power of metal by the masters of this rank SABATON and their special guests, the bands AVATAR and BLOODBOUND! Autumn will be long, cold and raw…
Concert tickets are on sale at Ticketmaster and Ticketportal!
THE OFFICIAL SELLERS OF TICKETS FOR EVENTS AT THE O2 ARENA ARE TICKETMASTER AND TICKETPORTAL. WE DO NOT WARRANT THE VALIDITY OF TICKETS PURCHASED FROM OTHER SELLERS.