Statement of the Queen Relived 2020 organisers on the concerts rescheduling due to the government regulations
april 15, 2020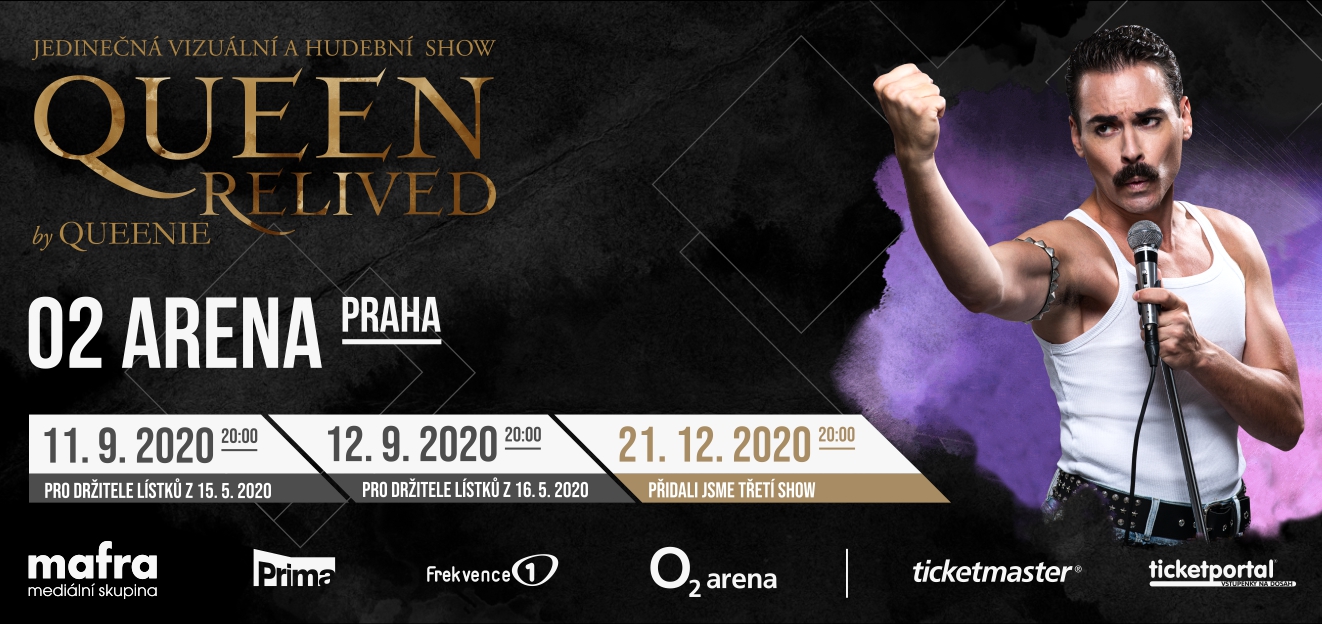 Due to the government regulations that ban all events until further notice, unfortunately it will not be possible to hold our concerts in original dates on May 15th and 16th, 2020. Our suppliers from abroad cannot deliver their technology for rehearsals which makes it impossible to prepare for the shows in the moment. To change the dates of the concerts is the only possible solution now.
Queen Relived 2020 by Queenie will take place on September 11th and 12th, 2020.
All purchased tickets are valid for the new dates and it is not needed to exchange them.
Tickets purchased for Friday, May 15, 2020 are valid for Friday, September 11th, 2020, and tickets purchased for Saturday, May 16, 2020 are valid for Saturday, September 12, 2020. Concert on December 21, 2020 remains unchaged.
We all are extremely sorry about the complications, but we still hope you will support us and enjoy the concerts just as we will.
Queen Relived team