Štefan Margita will pay tribute to his long-time life partner, his beloved Hana Zagorová
september 22, 2022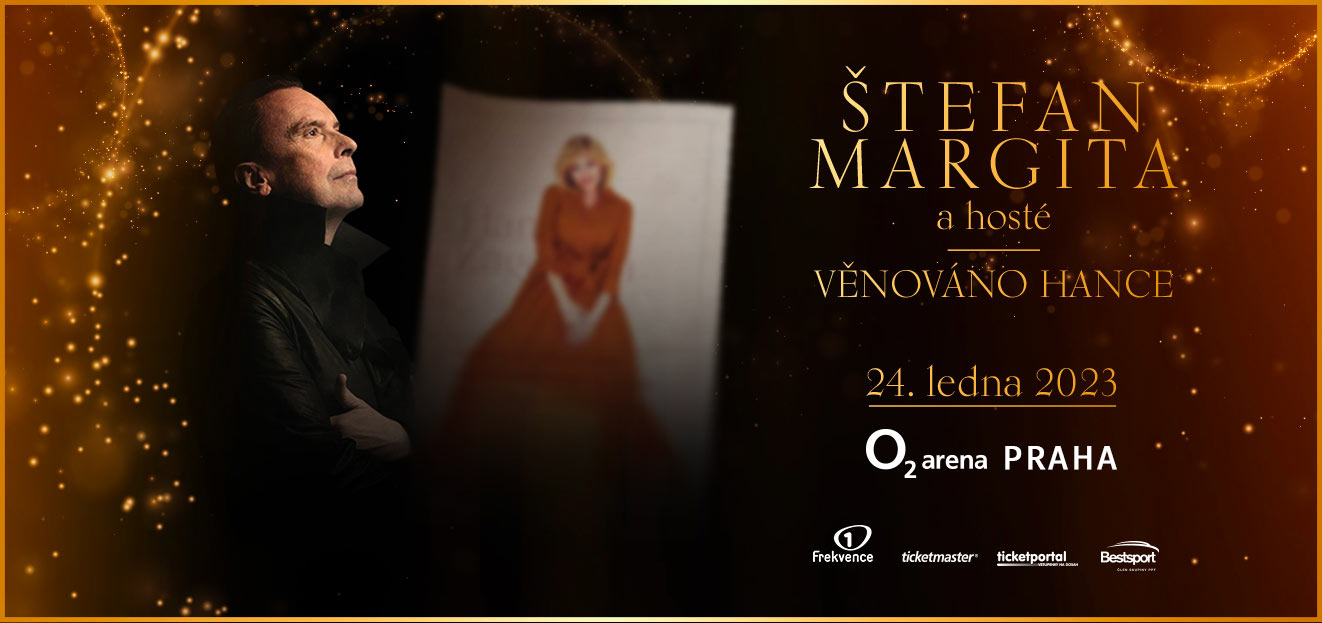 "My dear friends,
I greet you very much, and this is the first time I'm reporting after the tragedy that happened. It's not an easy time, but I would still like to reveal something that Hanka and I were planning to do anyway.
When I was doing a tribute to Karel Gott, after the second concert I got an invitation to my concert at the O2 arena. When I came home I told Hanka and I said that it would be your return to the stage again after a long time, that at the end of the concert she would sing some of her songs. Hanka then said, yes, that's a wonderful idea and we'll do Můj čas together and I'll sing Rybičko zlatá, přeju si. She was really looking forward to it… but fate didn't play us. Tragedy struck and my beloved Hanka is no longer here.
Dear friends, if you allow us, we will hold the concert on January 24, 2023 at the O2 arena. I can only promise you that the song Rybičko zlatá, přeju si as well as the duet Můj čas, will be performed at that concert. What the guests will be, I won't tell you yet, but there will be elite singing artists.
We look forward to seeing you and if you'll allow us, we'd like to dedicate the concert to Hanka on January 24, 2023.
I will be looking forward to seeing you!"
Yours, Stefan Margita.
THE OFFICIAL SELLERS OF TICKETS FOR EVENTS AT THE O2 ARENA ARE TICKETMASTER AND TICKETPORTAL. WE DO NOT WARRANT THE VALIDITY OF TICKETS PURCHASED FROM OTHER SELLERS.