Systems of a Down are coming back to the Czech Republic after three years in the original line up. They will perform on June 16th 2020 at Prague's O2 arena
september 30, 2019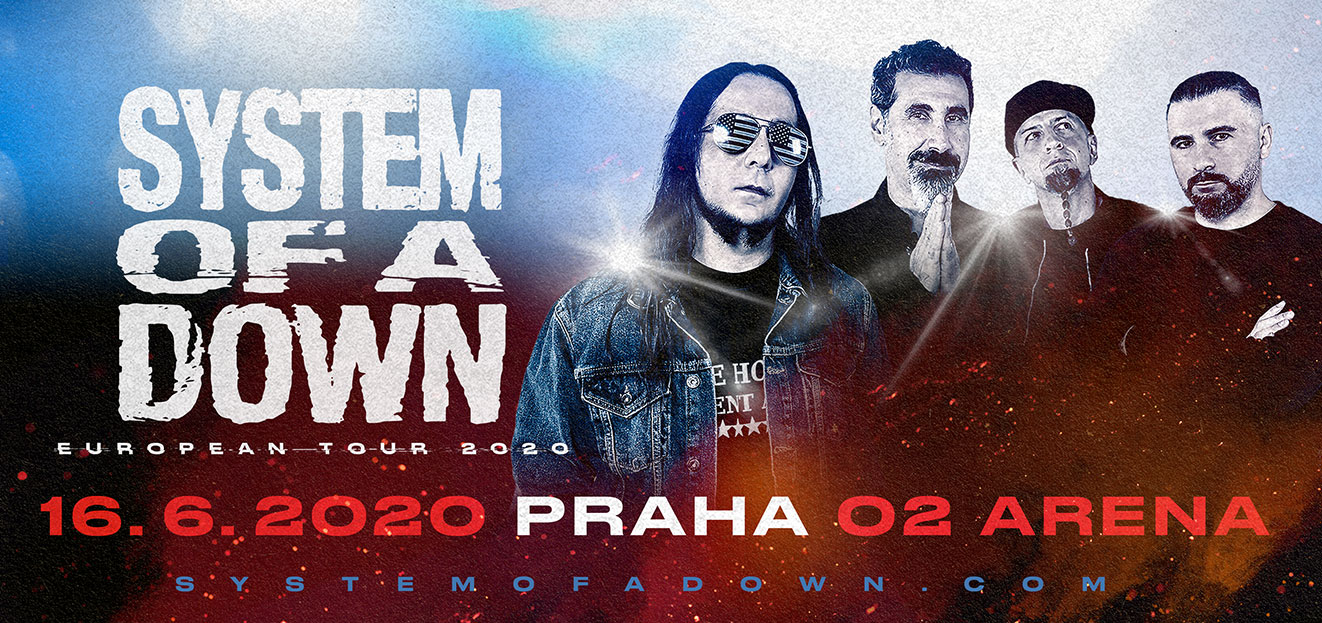 Formed in 1994, and with just 5 studio albums, the American/Armenian band have amassed themselves a fervent, worldwide following- never failing to put on a mind-blowing performance.
The band has achieved huge commercial success with the release of five studio albums, three of which debuted at number one (#1) on the US Billboard album chart. System Of A Down has been nominated for 4 Grammy Awards, and their song B.Y.O.B. won a Grammy Award for Best Hard Rock performance in 2006. System Of A Down has sold over 40 million records worldwide.
SOAD's music has been termed many ways, but the band doesn't care about labels. According to Tankian (lead vocal), "To me, System of a Down isn't a progressive band. But it's not a typical pop project, obviously. We definitely pay attention to the music to make sure that it's not something someone's heard before." And as Odadjian (bass) stated "You can compare us to whoever you want. I don't care. Comparisons and labels have no effect on this band. Fact is fact: We are who we are and they are who they are."
And now, System will stop in Prague for their 3rd headline show and will be live at O2 arena on June 16th 2020!
Special guest is the Brazilian Ego Kill Talent who recently wrapped their second album and will have the fortune of touring Brazilian stadiums with Metallica and Greta Van Fleet in April. Then, make their U.S. debut in May before heading back to Europe in June for Festival Season.
Tickets for the Prague's show are available from October 4, at Ticketmaster and Ticketportal. Live Nation club presale starts on October 3rd 2019 10:00a.m.