The band KABÁT will celebrate their 35th anniversary with the same lineup. They will play two concerts in Prague's O2 arena
october 29, 2023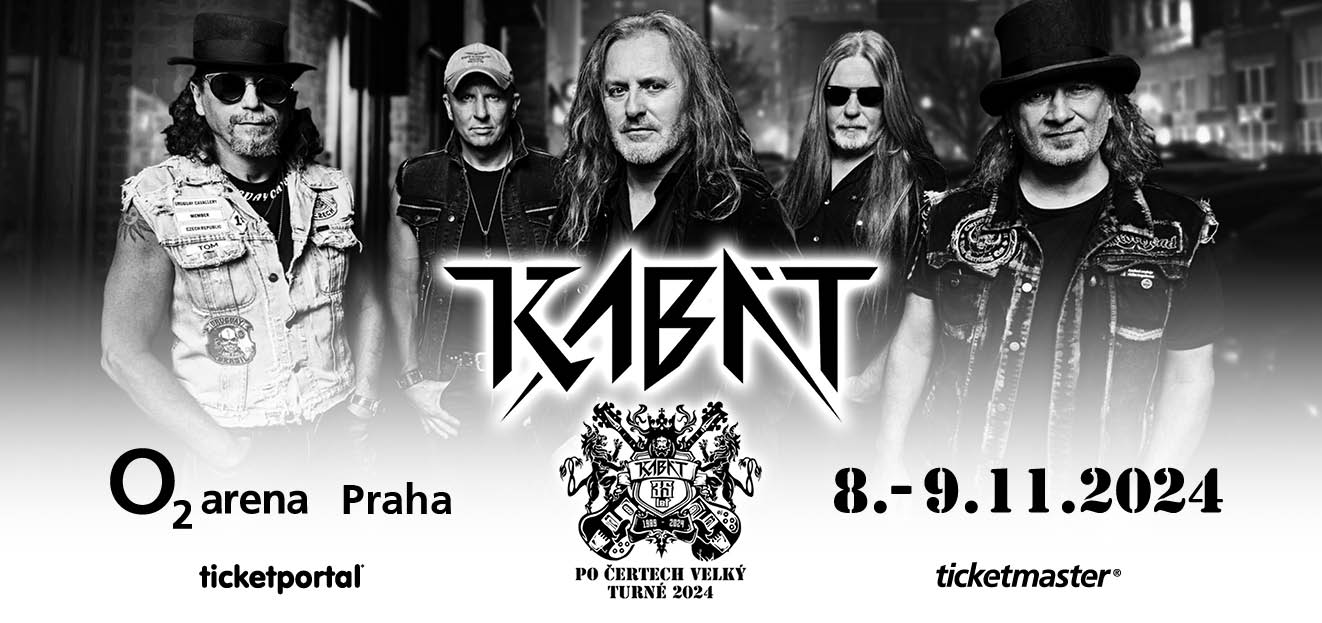 Get ready for a unique rock experience! The legend of the Czech rock music scene, Kabát band, is getting ready to celebrate their 35th anniversary with the same lineup. They prepared PO ČERTECH VELKÝ TURNÉ (THE DEVILISHLY BIG TOUR) to truly celebrate this special occasion with their fans. As a part of this tour, they will also make a stop at the O2 arena Prague, where they will perform 2 concerts on the 8th and 9th November 2024.
Here's what the band's management shared with us about the upcoming tour:
We are constantly trying to push the technical boundaries of our concerts, and this tour will be no different. In addition to the already established state-of-the-art pyrotechnic effects, we will introduce hydraulic and motorized features, both in vertical and horizontal planes, capable of moving and transforming the entire stage. Such features have never been used in the Czech Republic, making it a unique experience.
Kabát has always been very insistent on keeping the level of all their performances high. The characteristic does not only apply to the big projects and tours, but is consistent across every performance. They do not care if it is the O2 arena Prague or a winter stadium in Znojmo. All shows must be of the same standard everywhere, which can be quite a challenge for the team preparing concerts.
KABÁT is considered the most successful Czech rock band, which has never stopped producing new albums and performing. They have maintained in the same lineup since 1989. The band is a pivotal pillar of the Czech rock scene, where they dominate for over 20 years. This phenomenon is unparalleled in the history of Czech show business.