Tickets for the Prague Playoffs from 2020 remain valid for this year
august 6, 2021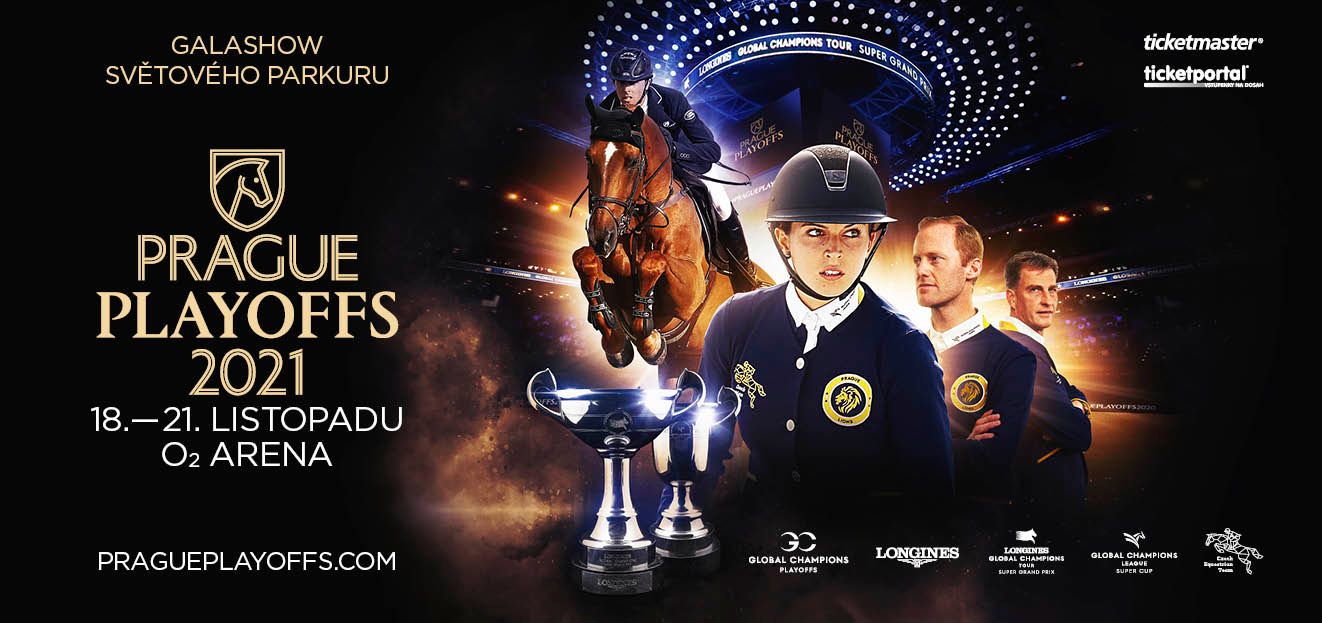 Just a few weeks remain until the Global Champions Prague Playoffs gala show returns to Prague. This will happen from 18 to 21 November 2021. Tickets purchased in 2020 remain valid for this year. After a break caused by the covid-19 pandemic, the best show jumping riders and horses in the world will present themselves for the third time at the O2 arena in Prague. Tickets are still on sale through Ticketmaster and Ticketportal networks.
TICKETS FOR THE PRAGUE PLAYOFFS FROM 2020 REMAIN VALID FOR THIS YEAR
"A large part of the fans bought the tickets for the originally planned last year's 'edition' of the Prague Playoffs. Of course, these tickets remain valid for this year as well, on the same day of the week for which they were originally intended. Their holders do not have to register in any way or change them for new ones. All you have to do is come to the O2 arena on that day and enjoy a wonderful show jumping experience, "says Jan Andrlík, Chairman of the Organizing Committee of the Global Champions Prague Playoffs.
In November, there will again be a unique battle for the title of the best rider of the season in the Longines Global Champions Tour Super Grand Prix. The world's strongest teams will compete in the Global Champions League Super Cup. There will be a unique prize money of almost 12 million euros at stake.
Olympic winners from Tokyo and world champions will not be missing from the starting lists. Czech spectators will be able to watch the home team of the Prague Lions. In 2019, the Prague Lions finished in a great seventh place – just a step away from the six-member final. The challenge for 2021 is therefore quite clear: to be among the elite.
THE OFFICIAL SELLERS OF TICKETS FOR EVENTS AT THE O2 ARENA ARE TICKETMASTER AND TICKETPORTAL. WE DO NOT WARRANT THE VALIDITY OF TICKETS PURCHASED FROM OTHER SELLERS.