The iMucha show is moving to the May date
february 1, 2022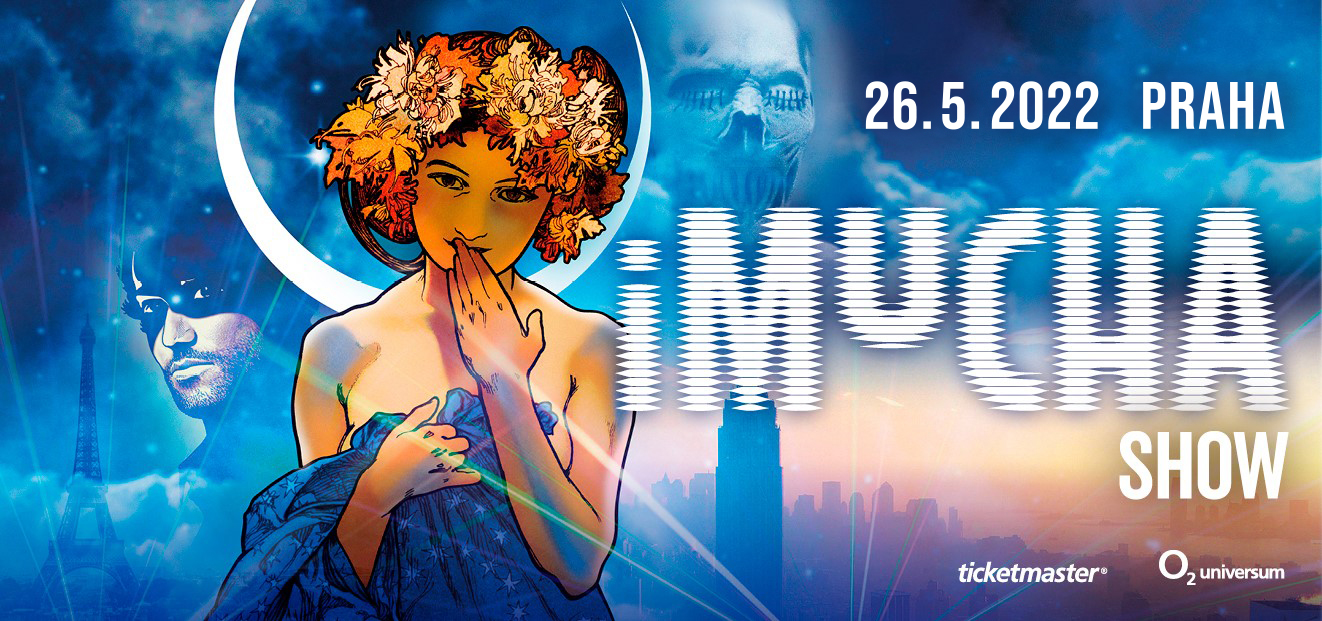 Due to the ongoing government measures related to the Covid-19 disease, which significantly limits the attendance capacity of cultural events, the organizers of the magnificent multimedia iMUCHA Show cannot satisfy all those interested in attending the premiere. That's why they decided to postpone the premiere. The new premiere date at the O2 Universe is May 26, 2022. The organizers firmly believe that this date is already final.
"Although we are extremely sorry to postpone the premiere, we believe that visitors will understand. We also think about their safety and we do not want to endanger their health in the current peak wave. Even based on the experience of previous waves, when the situation tends to be much calmer in the spring months and in line with experts' predictions and the hope that the situation could be so good in April that we will relax the measures, we have set a new date for the spring." explains Richard Fuxa, one of the producers of the iMUCHA project.
Tickets with the original date of the event remain valid.
The organizers apologize to all spectators who have already purchased tickets for the complications. Tickets remain valid for the new date and there is nothing to do. If necessary, it is possible to request a refund of the entrance fee according to the conditions published on the Ticketmaster sales network website. "We are all very much looking forward to the premiere and we will do our best to ensure that Pierce Brosnan, whose voice accompanies the whole show, can also attend the May premiere," adds Michal Dvořák, co-author of the project and offering a tasting in the latest version of the trailer.
iMUCHA show is a multimedia story about the struggle between creativity and destruction, which takes place against the background of the life and work of the world-famous painter, graphic artist, designer and visionary of the Art Nouveau style – Alfons Mucha. The current comic book story, the most technologically advanced projections, modern music, dance, acrobatics or breathtaking stage design, all tell the story of the life of a famous artist through the eyes of a young comic book artist.
The show is one of the three parts of the iMUCHA project, which in addition to it also offers a unique exhibition of the most extensive collection of Alfons Mucha's work and a multimedia exhibition. Three producers are behind the project – Richard Fuxa, Michal Dvořák and Igor Rattaj.