The jubilee OKTAGON 30 will take place on December 30 at Prague's O2 arena
august 20, 2021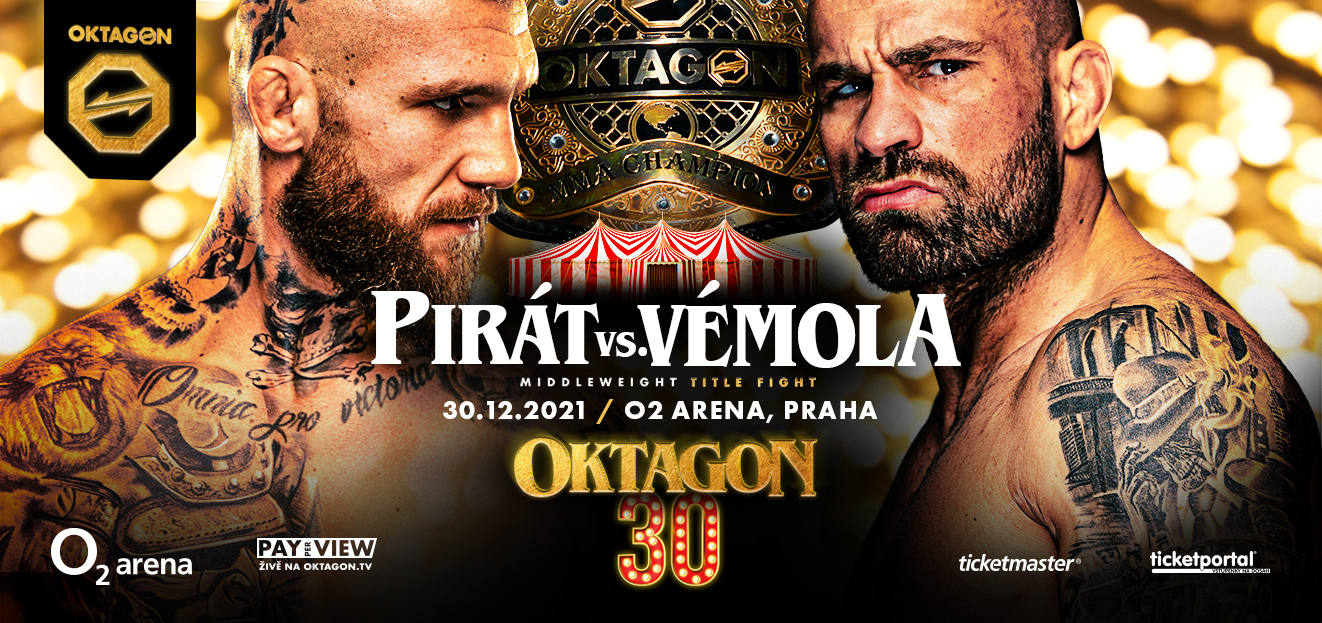 OCTAGON 30. Settlement day: Vémola vs. Pirát in the fight for the title of medium weight on December 30, 2021 in the O2 arena
On December 30, 2021, the Prague O2 arena will become a shrine, where a dispute between Carlos Vémola and the "Pirate" Krištofič will be concluded for several years. Their trashtalks and mutual animosity were aimed at one thing only – standing face to face in a cage and proving who the real king of medium weight was.
The jubilee OKTAGON 30 will be the absolute culmination of this year's martial arts season. The unique show will present the biggest stars with their stories, emotions, a charge of adrenaline and everything that belongs to OKTAGON. Fans have been looking forward to the duel between Krištofič and Vémola, who will return to the cage after a long break due to injury. And it will be all the more epic, because the "Pirate" is currently the holder of the middleweight champion belt that the "Terminator" lost, and he wants it back!
Celebrate the end of the year with this spectacular martial arts holiday. OKTAGON 30 in the O2 arena on December 30, 2021 from 5:30 p.m.
All tickets purchased for the original date of the event (30.12.2020) or for a replacement date (1.5.2021) under the original name Oktagon 20 remain valid for the new date 30.12.2021 and do not need to be replaced.
Ticket sales continue in the Ticketmaster and Ticketportal networks.
THE OFFICIAL SELLERS OF TICKETS FOR EVENTS AT THE O2 ARENA ARE TICKETMASTER AND TICKETPORTAL. WE DO NOT WARRANT THE VALIDITY OF TICKETS PURCHASED FROM OTHER SELLERS.