The band OLYMPIC will play a mega concert. O2 arena, 18/12/2023
february 16, 2023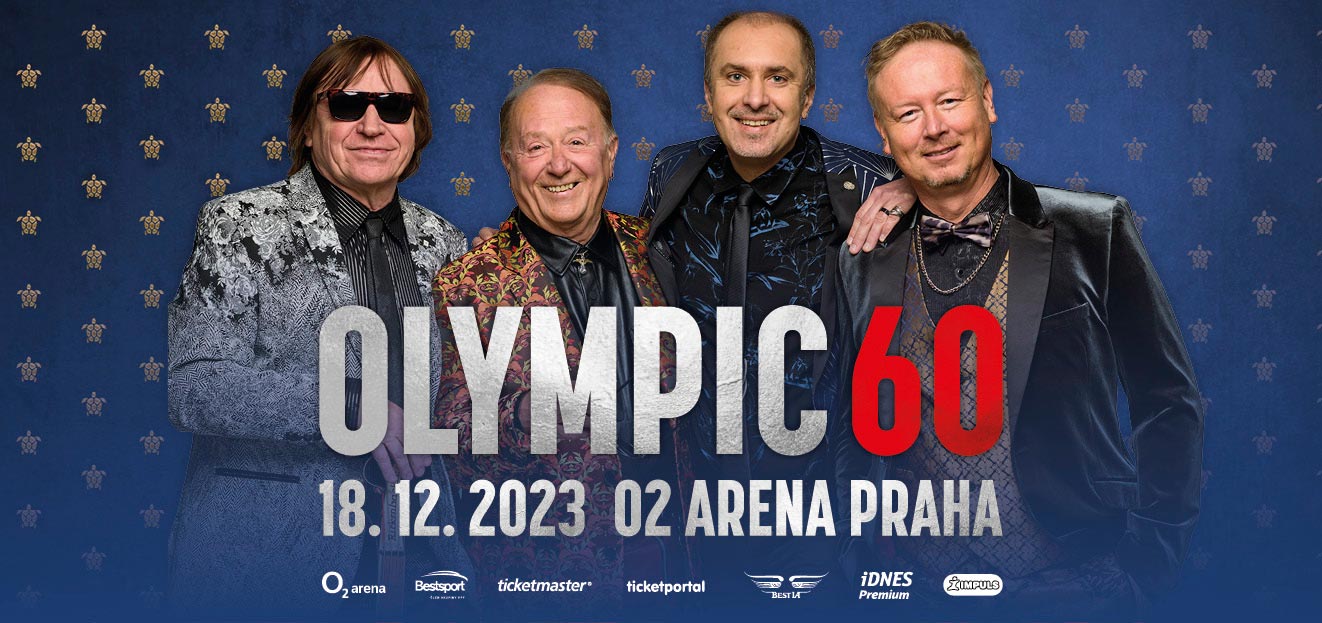 The legendary OLYMPIC will come back to the O2 arena Prague on December 18, 2023 to finish their 60th anniversary tour with one more unforgettable show full of their greatest hits. The band will surprise their fans with some special guests, magnificent stage design & unique visual show.
The most significant Czech rock band has decided to celebrate its sixtieth anniversary with the "Respect Tour" concert series. Following enthusiastic reactions from fans, they are now adding a final, bonus mega concert at the O2 arena Prague, thus concluding the year of celebrations.
As holders of several Český slavík awards and numerous other accolades, they promise their supporters a grand stage, intricate visual show, and a 120-minute journey through time with their greatest hits from their entire career. Besides the band itself, their guests, magnificent stage setup, and original projections will contribute to an unforgettable experience.
For several decades, Olympic has been at the forefront of the Czech rock and beat scene. In their beginnings, the group accompanied other singers during performances at the Semafor Theater, including notable names like Pavel Bobek and Yvonne Přenosilová. Even their first albums from the 1960s and 1970s contain groundbreaking hits such as "Želva," "Bon soir mademoiselle Paris" and "Slzy tvý mámy." Over the following decades, more hits emerged, like "Jasná zpráva" and "Okno mé lásky". Throughout their career, the band has recorded twenty studio albums, released several compilations of their hits, and numerous live performance recordings. Their most recent 23rd studio album, "Kaťata Olympic," was released in October 2020.
THE OFFICIAL SELLERS OF TICKETS FOR EVENTS AT THE O2 ARENA ARE TICKETMASTER AND TICKETPORTAL. WE DO NOT WARRANT THE VALIDITY OF TICKETS PURCHASED FROM OTHER SELLERS.