The new date of the Prague concert SABATON has been announced! It will be in August this year
march 2, 2022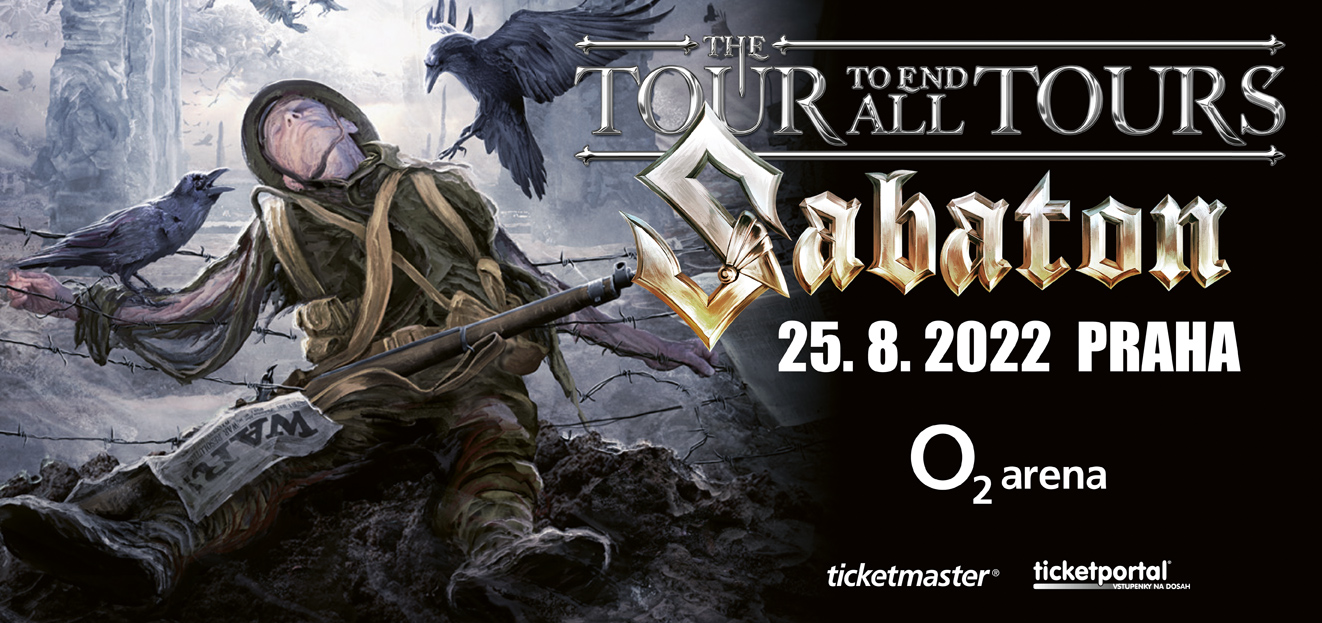 So it's here, friends! Swedish metal warriors SABATON have just confirmed the new date of the concert of their long-planned tour "The Tour To End All Tours" for Czech fans! And we have good news for you!
SABATON will arrive to conquer PRAGUE, the O2 arena, this summer! August 25th, 2022!
Since SABATON´s inception on the threshold of a new millennium, these powerful Swedes have been conquering battlefield after battlefield. SABATON have a fairly large pile of gold and platinum on their account, such as the 4x platinum record "Carolus Rex" from 2012! Crowd-commanding headline shows at the largest European festivals, such as Polish Woodstock in front of half a million devoted admirers? High profile tours in Australia, Asia and both American continents…and the enumeration of all their victories could continue to infinity. Even in our country, they are very admired and beloved bands and have won many metal hearts.
SABATON's new album "The War To End All Wars" (out this Friday, March 4th, 2022) is a brand new, powerful weapon for another giant metal attack! The plan of is now given and confirmed! Prepare yourselves friends, the unstoppable metal tank SABATON will charge you with energy that will last for a very long time!
Special guests of the concert will be confirmed later, but the important thing is that SABATON returns, armed with strength, energy and the desire to win! August 25th, PRAGUE, O2 arena!
The summer holidays will be really full of great events this year, and that's good, look forward to it and enjoy it!
Concert tickets are available on Ticketmaster and Ticketportal! Tickets for the original date of March 12, 2022 remain valid and do not need to be exchanged.
THE OFFICIAL SELLERS OF TICKETS FOR EVENTS AT THE O2 ARENA ARE TICKETMASTER AND TICKETPORTAL. WE DO NOT WARRANT THE VALIDITY OF TICKETS PURCHASED FROM OTHER SELLERS.