The original Czech author project "Michal Nesvadba a jeho poslední příběh – Záhada mizejících hraček" is preparing for its December premiere at the O2 Arena in Prague
june 1, 2023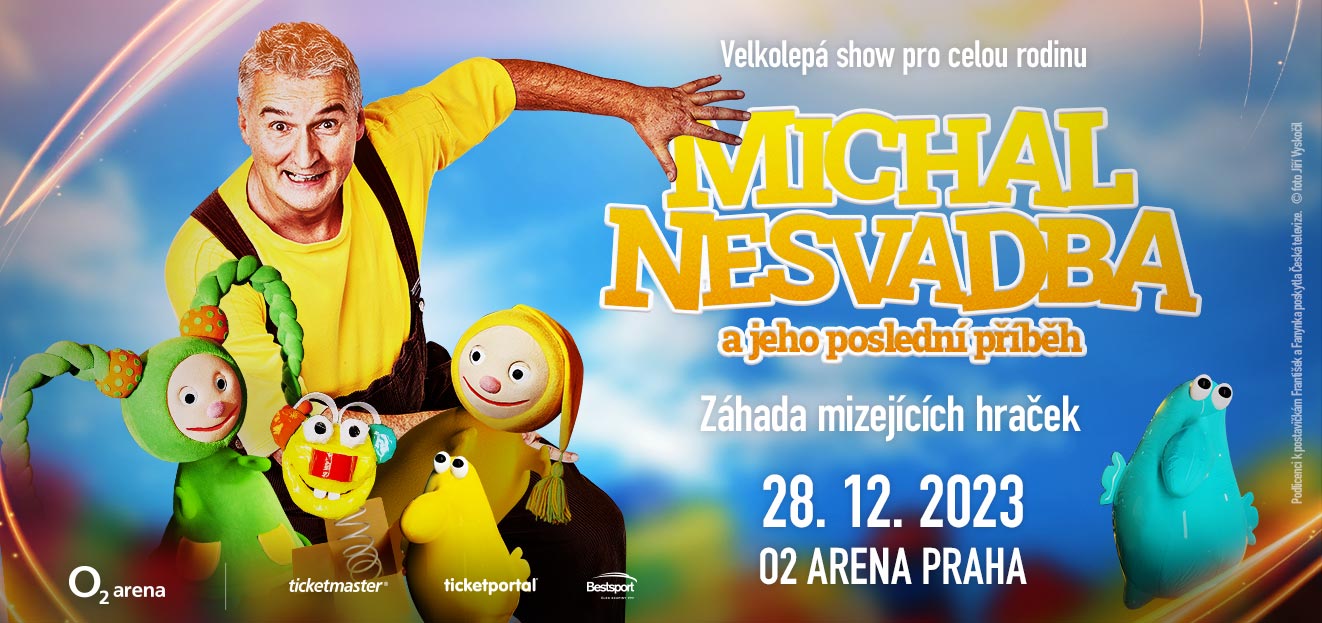 The original Czech author project by Michal Nesvadba, a beloved actor and entertainer of both children and adults, invites for his December premiere show "Michal Nesvadba a jeho poslední příběh – Záhada mizejících hraček" at the O2 arena in Prague.
On Thursday, December 28, 2023, a two-hour grand show for the whole family will kick off, serving as a dignified and celebratory farewell for Michal to the television program "Kouzelná školka" (Magic Kindergarten).
THE OFFICIAL SELLERS OF TICKETS FOR EVENTS AT THE O2 ARENA ARE TICKETMASTER AND TICKETPORTAL. WE DO NOT WARRANT THE VALIDITY OF TICKETS PURCHASED FROM OTHER SELLERS.