The planned Arena of Stars will not take place at the O2 arena this year
august 18, 2022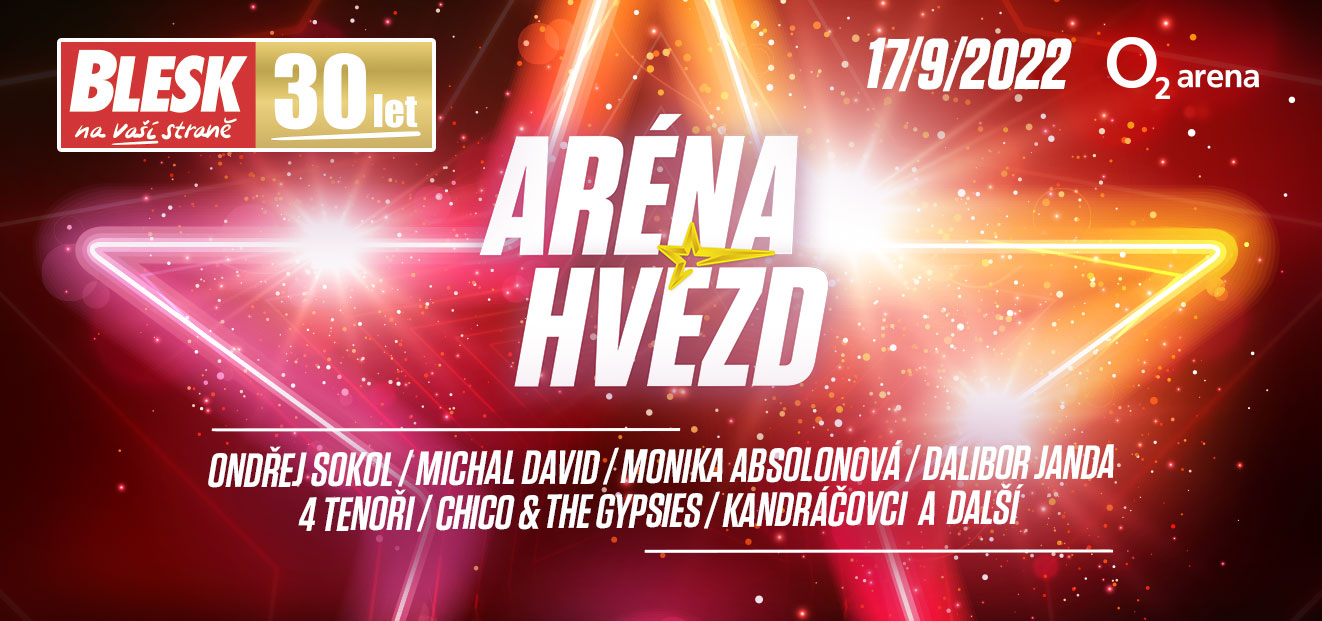 The Arena of Stars: 30 Years of Blesk will not take place at the O2 Arena.
Organizer's statement:
"Hello,
In this complex and ever-changing situation, we have finally had to make one of our most difficult decisions and have unfortunately decided not to open our planned Arena of Stars this year. Thank you very much for the goodwill you have shown us by purchasing tickets. Your support is greatly appreciated!
Tickets purchased through Ticketmaster/Ticketportal will of course be refunded in full. Tickets will be refunded in the coming days.
Of course, we will also be happy if you continue to support us.
Your daily newspaper Blesk"