The Prague concert HELLOWEEN, HAMMERFALL is postponed, but only by 2 months!
february 19, 2022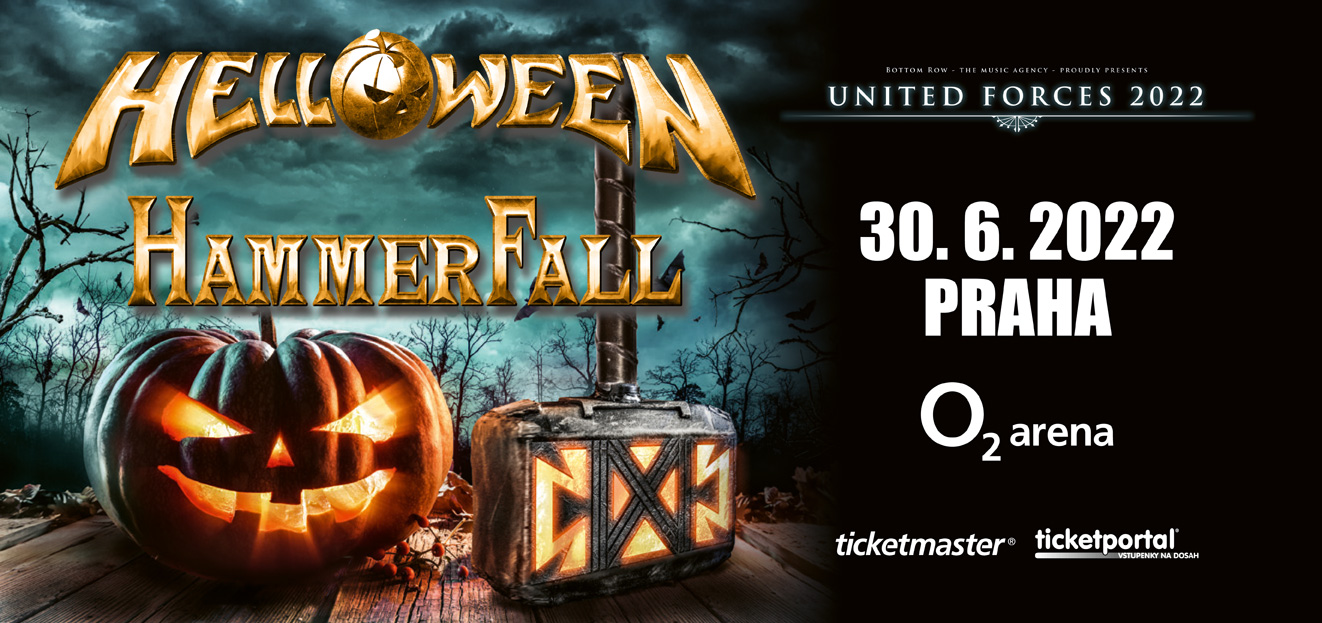 It has been speculated and figured out really long time to save the giant European tour of HELLOWEEN and HAMMERFALL – UNITED FORCES Tour 2022 until it's finally done and for us, the Czech Republic, it turned out great!
HELLOWEEN and their friends HAMMERFALL will finally come to PRAGUE, O2 arena only 2 months later than planned, on Thursday, June 30th, 2022! So it's not such a big change and for older children you suddenly have a great gift tip for a nice school reports
All tickets purchased for the original date of the concert (October 15th, 2020) or new dates (May 5th, 2021 and April 23rd, 2022) remain valid for the new date of the concert and do not need to be exchanged.
The wait is getting shorter and shorter… June is near as well as this famous metal package. This unique metal alliance UNITED FORCES TOUR 2022 will not only be a great experience from HELLOWEEN, but fans will also enjoy the precise Swedish metal hammer HAMMERFALL. Both bands will present brand new albums. HELLOWEEN have released their new fantastic album "Helloween" with the unification of their three singers Kiske, Deris & Hansen, which is a sensational memory of all epochs in the band's history. The album already dominates the European sales charts, in Germany and Spain they are the number one, in Finland and Switzerland no. 2, in Sweden and Austria no. 3, in Scotland no. 4 and in our country and Portugal they climbed to the 5th place! HAMMERFALL are releasing their new album "Hammerf Of Dawn" next week, 25. 2. and they intend to serve it to you with the power of their metal hammer!
A double dose of metal strength and energy, that is the UNITED FORCES Tour 2022 of the legendary HELLOWEEN and HAMMERFALL and you can take it as much as you want, on June 30th, 2022 in PRAGUE, O2 arena!
Tickets are still available in the Ticketmaster and Ticketportal networks!
THE OFFICIAL SELLERS OF TICKETS FOR EVENTS AT THE O2 ARENA ARE TICKETMASTER AND TICKETPORTAL. WE DO NOT WARRANT THE VALIDITY OF TICKETS PURCHASED FROM OTHER SELLERS.