The Renegades of Funk have returned: Rage Against the Machine will reunite in 2020 for a series of concerts and come back to the Czech Republic after 24 years.
february 10, 2020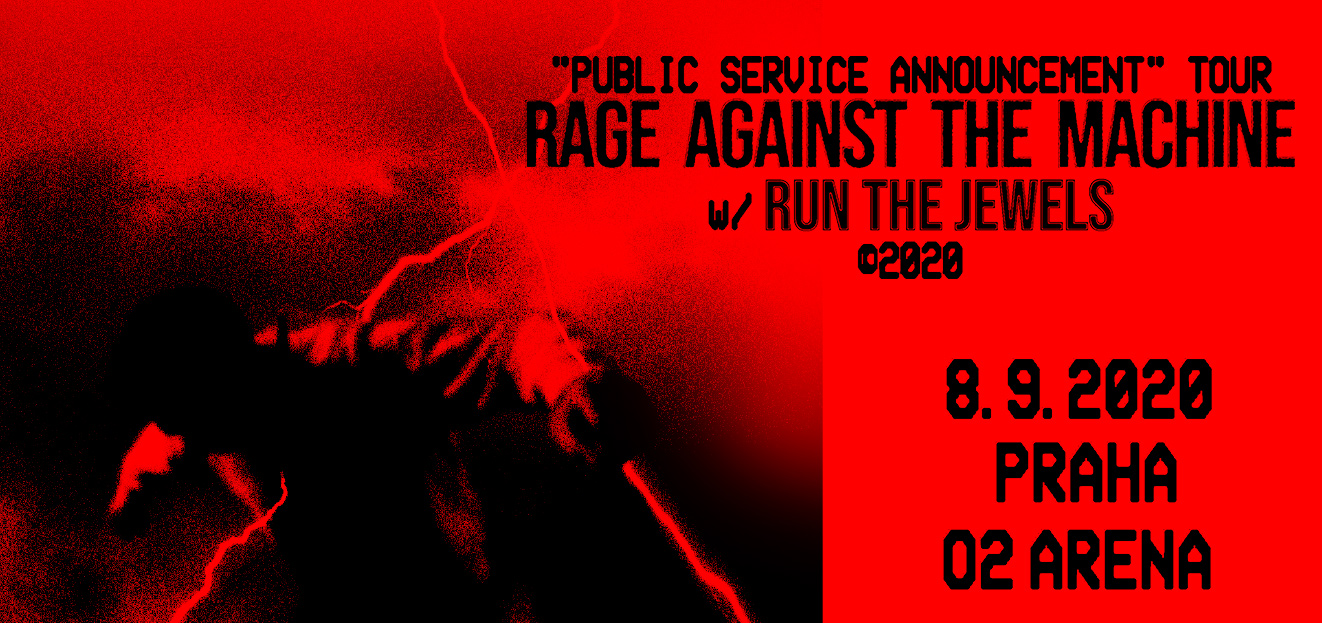 This spring, Zack de la Rocha, Tom Morello, Brad Wilk, and Tim Commferford will take the stage for the first time since 2011. They are the heroes of a whole generation, multiple Grammy winners, their songs are on all hit lists and they have inspired millions of fans around the world with their crossover music style since the early 90s.
Each of their albums was and still is a mega-seller and they wrote hits like "Killing in the Name", "Bullet in the Head", "Guerilla Radio" and many more.
Through their political and social commitments, the inimitable guitar style of Tom Morello and the extraordinary performance of the singer Zack de la Rocha, based on the groovy groundwork by Tim Commerford bass and Brad Wilk drums, their music has gained frenetic fans in all genres, whether in metal, hip-hop, punk, alternative rock and funk.
Rage Against the Machine released its eponymous debut album in 1992 to commercial and critical success, leading to a slot in the 1993 Lollapalooza festival; in 2003, the album was ranked number 368 on Rolling Stone's list of the 500 greatest albums of all time. The band's second album, Evil Empire, was released in 1996, followed three years later by The Battle of Los Angeles (1999). During their initial nine-year run, Rage Against the Machine became one of the most popular and influential bands in music history, and had a large influence on the nu metal genre which came to prominence during the second half of the 1990s.
In 2000, Rage Against the Machine released the cover album Renegades and disbanded after growing creative differences led to de la Rocha's departure.De la Rocha started a low-key solo career, while the rest of the band formed the rock supergroup Audioslave with Chris Cornell, the former frontman of Soundgarden; Audioslave recorded three albums before disbanding in 2007. The same year, Rage Against the Machine announced a reunion and performed together for the first time in seven years at the Coachella Valley Music and Arts Festival in April 2007. Within the next four years, minus a sabbatical in 2009, the band continued to perform at more live venues and festivals around the world before going on hiatus once again. In 2016, Morello, Commerford and Wilk formed a new band, Prophets of Rage, with B-Real, Chuck D, and DJ Lord; that band released one EP and one full-length studio album before disbanding in 2019.
After an eight-year hiatus, Rage Against the Machine announced in November 2019 that they were reuniting for a tour in 2020.