The traditional Český mejdan s Impulsem has announced its eighth year. It will take place on October 19, 2024 in Prague's O2 arena
october 21, 2023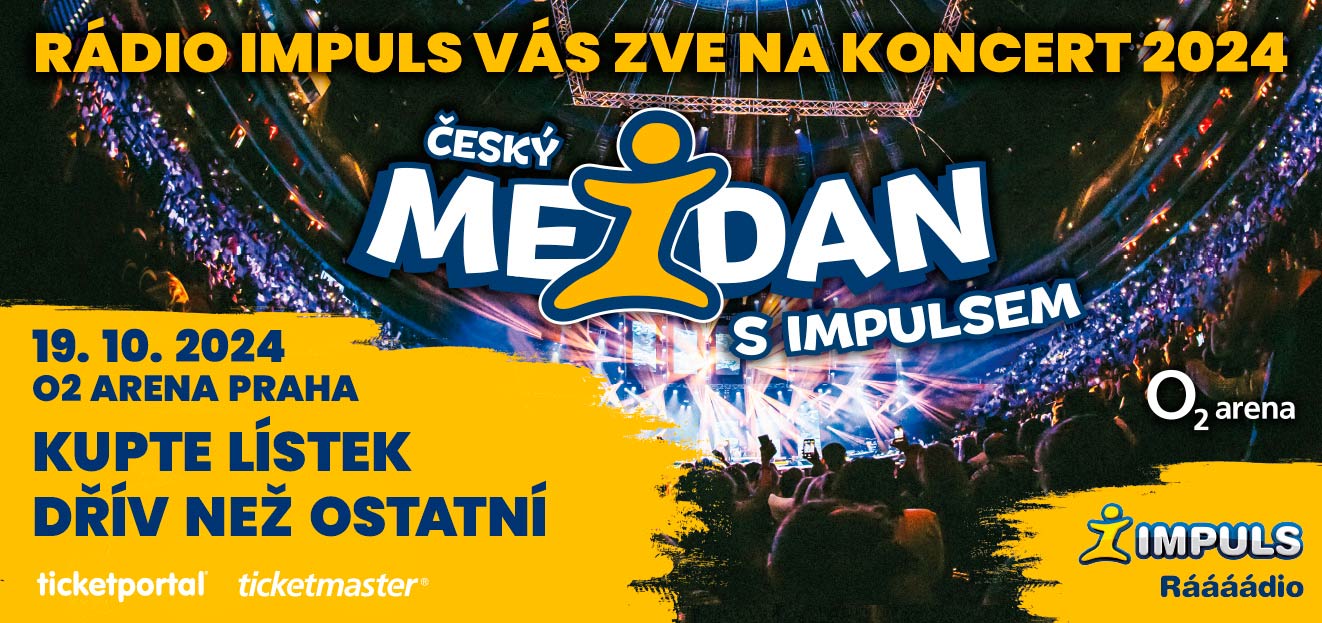 Český mejdan s Impulsem, a traditional domestic music event, will be held for the eighth time, and Radio Impuls will also celebrate its 25th birthday there. Fans of this unique concert for all generations, who live by Czech music, will certainly be pleased to learn that the next edition of the Český mejdan s Impulsem will once again bring the largest hall in the Czech Republic, Prague's O2 arena, to life.
It will be on Saturday, October 19, 2024.
The organizers of the event have not yet revealed the names of the traditional marathon full of great music, but they reveal that they have a surprising novelty for the visitors. For the first time, world hits will also be heard at this local music event.
The first names will be announced soon. What is certain, however, is that the line-up of the 8th edition of Český mejdan s Impulsem will be spectacular again and, as is customary, both traditional and completely new names will appear here! Let's remember that among the performers of previous years were such names as Karel Gott, Lucie Bílá, Kryštof, Hana Zagorová, Chinaski, Peter Nagy, Richard Müller, Vašo Patejdl, Marie Rottrová, Václav Neckář, Xindl X, Mirai, Jelen or the party king Michal David.
Nevertheless, we will tell you a little about what you can expect at the celebration of 25 years of Radio Impuls in the O2 arena in 2024.
Use your IQ and you might know more:
HURÁ NA MEJDAN 2024 – BUDE TO RADOST!
The best seats tend to be the most popular, so we advise: "Buy your ticket before the others". Once again, special VIP Experience tickets for sitting right next to the stage will be on sale.
The producers of the concert are Radio Impuls, Stratex Communication and Bestsport.
THE OFFICIAL SELLERS OF TICKETS FOR EVENTS AT THE O2 ARENA ARE TICKETMASTER AND TICKETPORTAL. WE DO NOT WARRANT THE VALIDITY OF TICKETS PURCHASED FROM OTHER SELLERS.