The unexpected return of Elán to the largest Czech and Slovak hall. Joža Ráž and Vašo Patejdl will celebrate their 70th birthdays in Prague and Bratislava.
may 9, 2023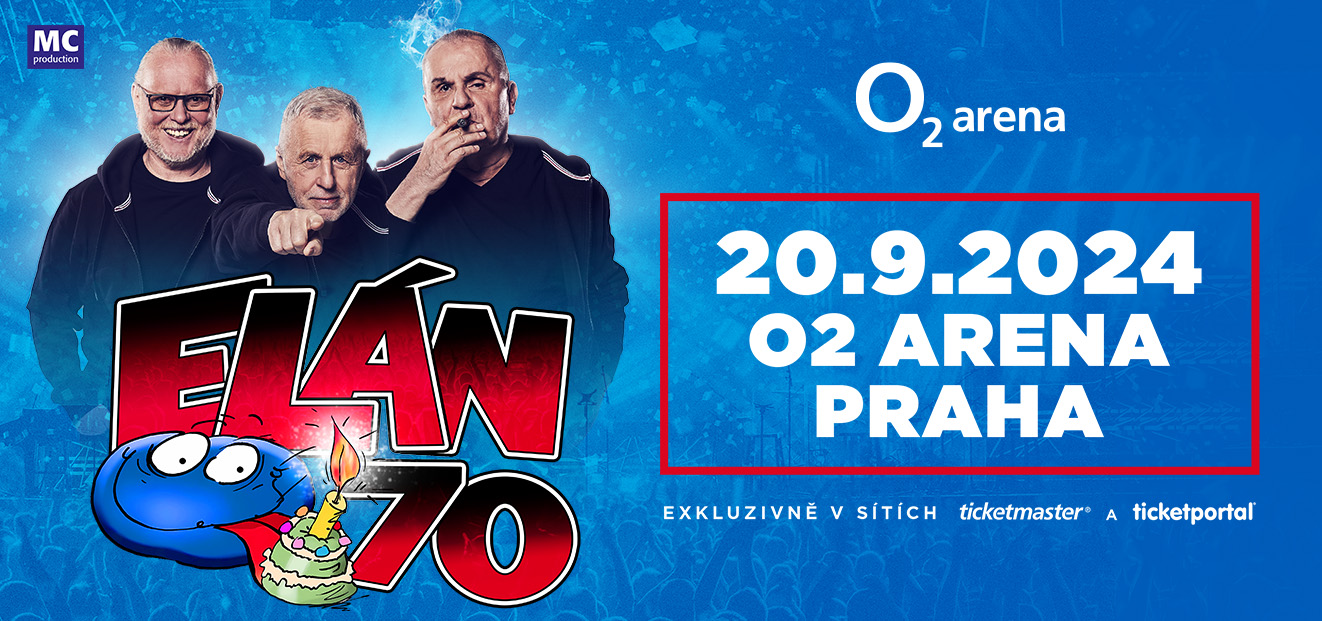 One of the most popular Czechoslovak bands Elán, which has not performed live since 2018, will play two exceptional indoor concerts next year. On Friday, 20 September 2024, they will perform at Prague's O2 Arena and a week later at the TIPOS Arena – Ondrej Nepela Winter Stadium in Bratislava. The reason for the one-off return to the stage is the celebration of the seventieth birthday of singer and bassist Jože Ráže and singer and keyboardist Vašo Patejdl. Both founded the band fifty-five years ago. Pre-sale for the concerts called ELÁN 70 starts on 9th May at 20.00. Fans can find pre-sales for Prague at www.elan.cz and for Bratislava at www.elan.sk.
"Fans who love Elan's music have a unique opportunity to experience the band live twice more. This is despite the fact that most of them didn't even hope for it anymore. The band has announced the end of its concert career. However, they still have energy to spare and want to share it with the audience to celebrate their birthday. Fans will be able to sing with Elan the songs that have accompanied them for a large part of their lives," says Elan's manager Michal Čimera. He also adds that the band is not planning any more concerts.
Elán last performed in 2018, when it ended a spectacular Czechoslovak indoor and open-air tour full of visual effects and projections in Prague's sold-out O2 Arena. The band then expanded to include a brass section, strings and vocalists. Jožo Ráž said at the time that he would like to end up at the peak of his fame, but admitted that he could still perform with the musicians if there was a really special reason.
Elán was founded in 1968. They released fifteen studio albums, five English albums and a number of compilations, which earned them a whopping 25 platinum records. The concert of Elán at Letná was not missed by 100,000 fans and the Slovaks sold out the famous Carnegie Hall in New York in 2007. The pillars of the band are Jozo Ráž (vocals, bass guitar), Jano Balaz (vocals, guitar) and Vaso Patejdl (keyboards, vocals), who together compose the songs.
THE OFFICIAL SELLERS OF TICKETS FOR EVENTS AT THE O2 ARENA ARE TICKETMASTER AND TICKETPORTAL. WE DO NOT WARRANT THE VALIDITY OF TICKETS PURCHASED FROM OTHER SELLERS.