VÉMOLA vs. MARPO IN BOX! OKTAGON UNDERGROUND is heading to the O2 arena!
july 1, 2021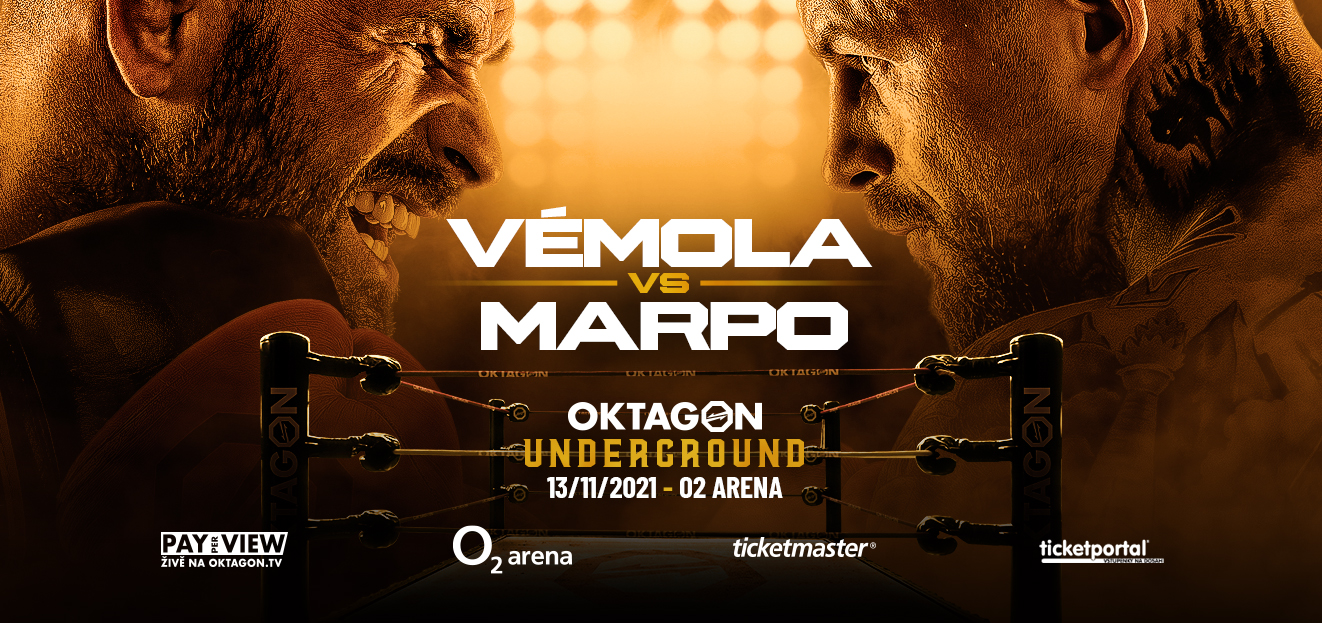 The clash between two worlds, athletes, celebrities and great personalities in front of the entire nation will take place at Prague's O2 arena on November 13, 2021.
The stars of OKTAGON, the best of domestic combat sports scene and, of course, an audiovisual show that, accompanied by the atmosphere of the O2 arena, conjures a lifetime experience.
Tickets for the OKTAGON UNDERGROUND: VÉMOLA vs. MARPO event go on sale from July 1, 2021, 9 p.m. on Ticketmaster and Ticketportal networks.
THE OFFICIAL SELLERS OF TICKETS FOR EVENTS AT THE O2 ARENA ARE TICKETMASTER AND TICKETPORTAL. WE DO NOT WARRANT THE VALIDITY OF TICKETS PURCHASED FROM OTHER SELLERS.