Violin magician and king of waltzes André Rieu will impress the Czech audience in 2024 and will visit O2 arena in Prague for the ninth time.
june 3, 2023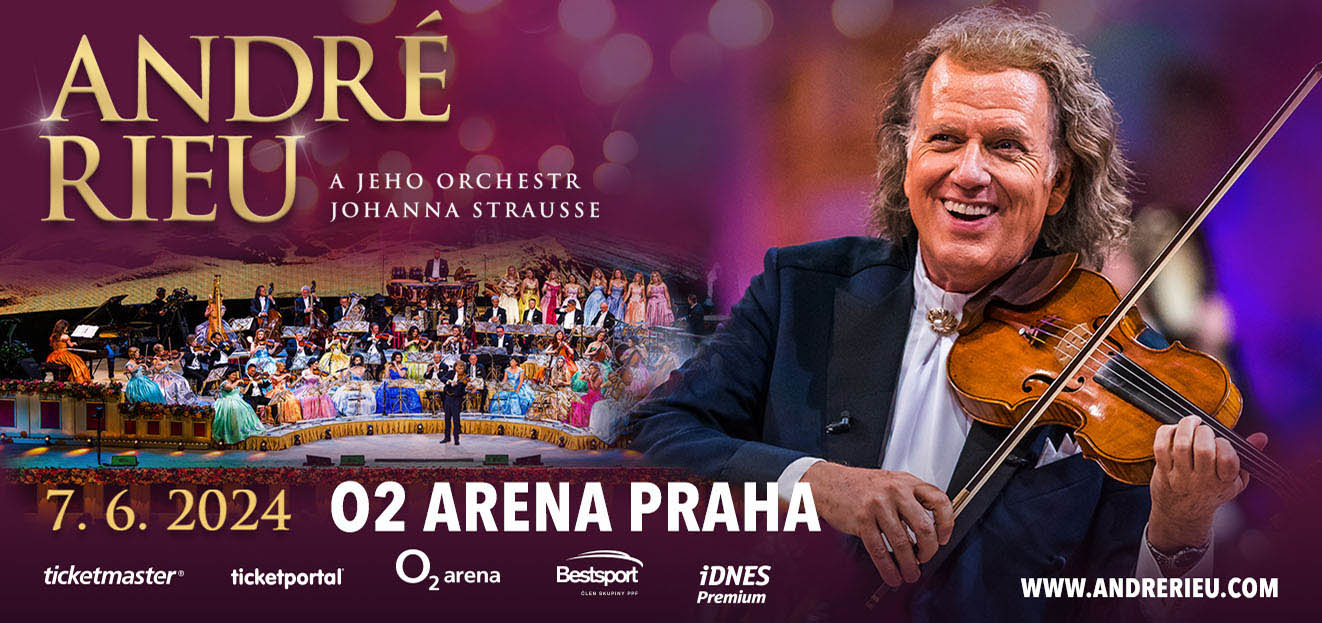 As a promoter of classical music, André Rieu will return to the Czech Republic as part of his World tour in 2024.
André Rieu enchanted over 100,000 spectators during his last German tour. It's no wonder, as his concerts offer amazing entertainment for all age groups, featuring a repertoire that includes well-known classics and Rieu's beloved waltzes, as well as film and pop music. Rieu's charm and sense of humor create an unparalleled concert atmosphere, delivering a musical experience full of emotions.
The Dutch violin virtuoso has 9 million fans on Facebook, has sold over 40 million albums, and attracts over half a million spectators to his concerts every year. He ranks among the elite of the music world and competes with the biggest pop and rock stars. From Chicago to Bahrain, from Malta to Toronto—this year alone, he has over 90 concerts on his packed tour schedule. As part of the tour, he travels with the world's largest private orchestra, a choir, and soloists.
THE OFFICIAL SELLERS OF TICKETS FOR EVENTS AT THE O2 ARENA ARE TICKETMASTER AND TICKETPORTAL. WE DO NOT WARRANT THE VALIDITY OF TICKETS PURCHASED FROM OTHER SELLERS.