Violin Superstar André Rieu returns to O2 arena Prague in 2023
september 7, 2022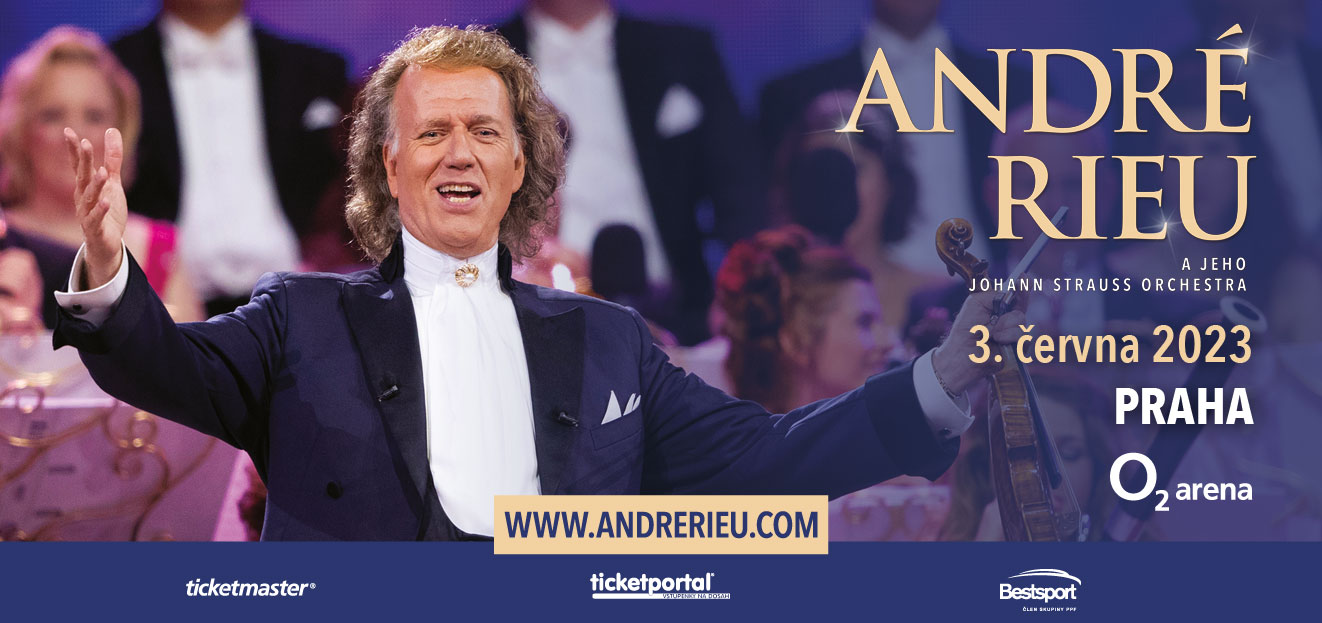 Violin superstar André Rieu, who made classical music accessible to millions around the world and turned the waltz into an international sensation, has announced a new Czech Republic Date as part of his World Tour 2023. He will perform at O2 arena on June 3, 2023.
André Rieu's romantic and joyful programs include a mixture of light classics, waltzes, music from film and opera as well as pop songs, performed by his Johann Strauss Orchestra, the biggest private orchestra in the world. Rieu has had soccer crowds swaying to Shostakovich during several Champions League Games and his world tours reach over half a million people each year.
"Emotions are the key.", says André Rieu. "Everybody is welcome in my concerts. We open our hearts for the audience and the audience opens their hearts for us. Every night my orchestra and I see people dancing and singing in the aisles, enthusiastic and carefree. Together we spend evenings that we do not forget. When people write me that they need two weeks to come down after my concerts, it makes me the happiest man in the world!"
André Rieu's tours are regularly outselling the world's top pop and rock stars. His concerts are also a visual treat, from the sight of him and his musicians entering through the crowd and up on to the stage at the beginning of the concert, to the lavish costumes and the vast screen behind the orchestra displaying beautiful imagery tailor-made for each song, guaranteeing a magical evening for the whole family. André's YouTube videos have reached far over one billion views; 9 million fans follow him on Facebook and he has sold over 40 million albums worldwide.
In June the Dutch violinist and his 60-piece Johann Strauss Orchestra as well as many international soloists will finally return to Prague; Czech Republic. Be part of André Rieu's World Tour and get your tickets now for an unforgettable evening on Ticketmaster.cz or Ticketportal.cz.
André Rieu is not just for an evening – he is for life!
Website: www.andrerieu.com
THE OFFICIAL SELLERS OF TICKETS FOR EVENTS AT THE O2 ARENA ARE TICKETMASTER AND TICKETPORTAL. WE DO NOT WARRANT THE VALIDITY OF TICKETS PURCHASED FROM OTHER SELLERS.