You will have goosebumps from this event! Buy tickets for BigBoard Super Final 2024.
november 15, 2023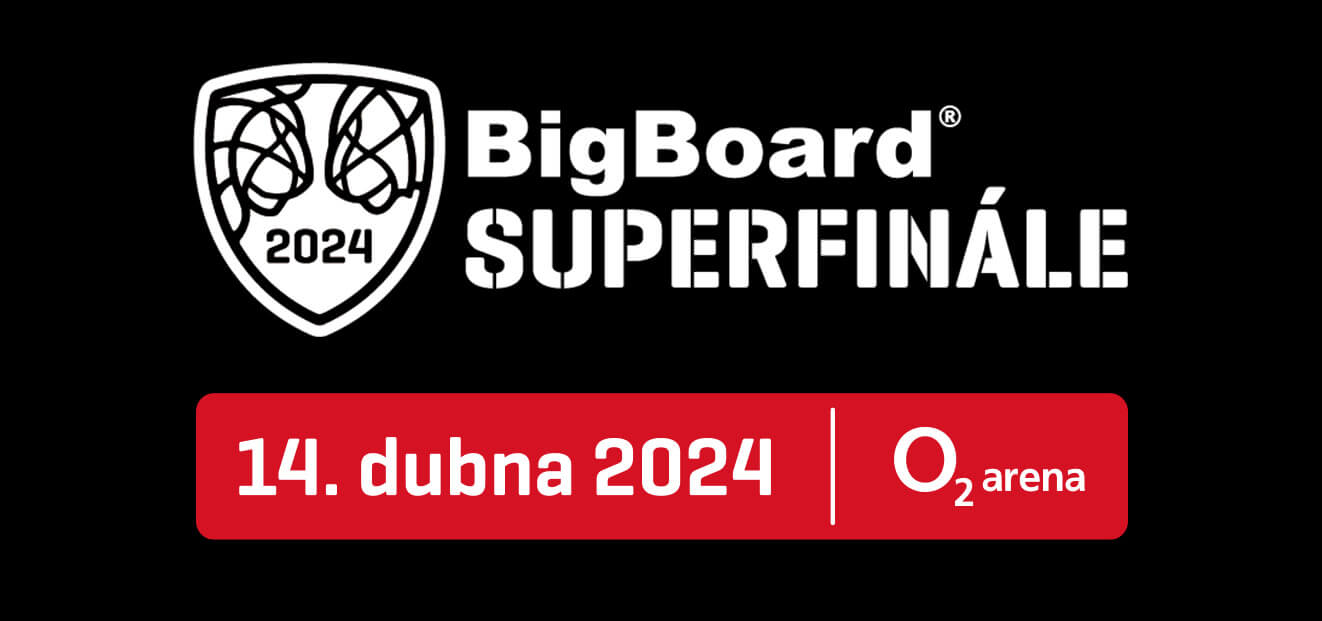 The O2 arena will once again come alive with a monstrous sporting event. BigBoard Superfinal 2024 will offer the best floorball and a unique comprehensive show. You can look forward to a unique event where no second has its own program. Tickets are on sale from 15/11/2023 in the Ticketportal and Ticketmaster networks.
In mid-April, the largest multifunctional arena in the Czech Republic will come alive with the floorball battle of the year. The best teams of the current season will meet in a single match for the title in Livesport Superliga, ČEZ Extraliga and the girls' and boys' high school cup Subterra Cup.
You can look forward not only to the personalities on the playing field, but you can even meet some of the current representatives directly at the autograph signings that we are preparing for you together with the partners of the competition and the BigBoard Superfinal.
Be part of a unique sporting event and help us push the boundaries of records again. Last year, for the first time, more than ten thousand fans managed to fill the stands of the O2 arena for the final of the women's extra league, while the men's battle was watched by a record 12,538 great spectators.
In a stormy atmosphere, which was further enhanced by the rousing accompanying program, the Vítkovice floorball players rejoiced at their return to the throne, and after many years, the players of Tatran Střešovice lifted the cup over their heads again.
Don't hesitate and secure the best seats today! Tickets to the peak of the season are also a great gift that will please many floorball players.
Entry allowed 30 minutes before the start of the 1st match of the day. Please note that rows 2 and 3 in the lower sectors (1st floor) are not suitable for children under 160 cm tall, due to reduced visibility.
Information about the BigBoard Superfinale can be found on the website of the project superfinale.cz.
The Czech Floorball Facebook page and the Czech Floorball Instagram profile serve as the main source of news, which will once again bring you reports from the highest competitions, from behind the scenes of the super league teams or from the program of the super final day together with a number of competitions and news.