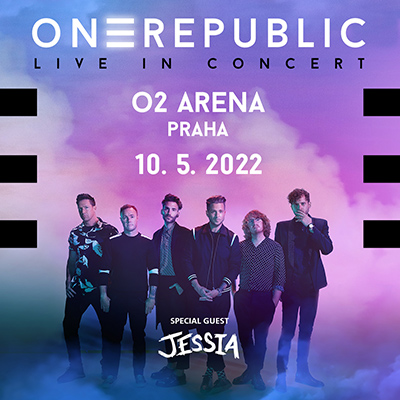 10.5.2022 20:00
ONEREPUBLIC
Organizer – LIVE NATION CZECH REPUBLIC s.r.o.
POKYNY POŘADATELE  –   ONEREPUBLIC
Majitel vstupenky je povinen nosit ji po celou dobu pobytu v O2 areně a na požádání pořadatele ji předložit ke kontrole. Vstupenka platí jen pro uvedený den, akci, místo konání, sedadlo. Je platná pouze s kontrolním ústřižkem a opravňuje k jednomu vstupu do arény. Po opuštění O2 areny pozbývá platnosti. Dodatečnými úpravami se stává vstupenka neplatnou. V případě uplynutí platnosti vstupenky, jejího poškození, zničení, ztráty nebo krádeže nelze vstupenku vyměnit ani nahradit její hodnotu ani poskytnout jinou kompenzaci. Další převod, prodej nebo zbavení se vstupenky bez písemného souhlasu pořadatele nebo pokus o další prodej za cenu vyšší, než je na vstupence vytištěna, způsobuje její neplatnost. Majiteli takové vstupenky bude odepřen vstup na místo konání akce nebo bude vyveden a zakládá to důvod pro zabavení vstupenky bez náhrady její nominální ceny nebo jiné kompenzace.
Vstupenka je cenina, její padělání a pozměňování je zakázáno. Pořadatel odepře vstup na akci všem majitelům takových vstupenek.
Zaplacené vstupné se nevrací, vstupenka se nevyměňuje. V případě zrušení akce zodpovídá za vrácení vstupného pořadatel. V případě zrušení akce uplatní majitel vstupenky nárok na vrácení vstupného dle pokynů pořadatele. Servisní poplatky se nevracejí. Náhrada zvláštních nákladů (např. hotel, jízdní výlohy) se neposkytuje. Změna programu vyhrazena. Datum a čas akce mohou být změněny bez upozornění.
Je zakázáno fotografování a pořizování obrazových a zvukových záznamů v průběhu akce včetně přestávek. Dále je zakázáno používání laserových ukazovátek, vnášet do objektu na akci  kamery, profesionální fotoaparáty a tablety.
Na akci jsou poskytovány slevy. Pořadatel poskytuje slevy na vstupném držitelům průkazu ZTP/P – vozíčkářům a jejich průvodcům.
Při plnění povinností vyplývajících z prodeje vstupenek bude IRSnet CZ s.r.o. postupovat ve shodě s platnými obchodními podmínkami pro poskytování služby prodej vstupenek na sportovní a kulturní akce prostřednictvím prodejní sítě TICKETPORTAL. Aktuální znění obchodních podmínek je k dispozici na www.ticketportal.cz .
The new date of the Prague concert is set for May 10th, 2022, again in the O2 arena.
Originally purchased tickets remain valid. Tickets for the new date are still on sale.
ONEREPUBLIC announced a special guest of the concert. Canadian singer Jessia. She makes you laugh. She'll make you cry. She will remind you that she will improve.
That's why in less than a month she became one of the most inspiring groundbreaking artists of 2021 with 30 million streams, 50 million views and countless creations on TikTok. Supported by Grammy-winning singer, songwriter and producer Ryan Tedder, and signed by Artist Driven Records and Republic Records, it sparkes a fascinating conversation with her new single "I'm not Pretty."
The schedule of the whole evening is also known: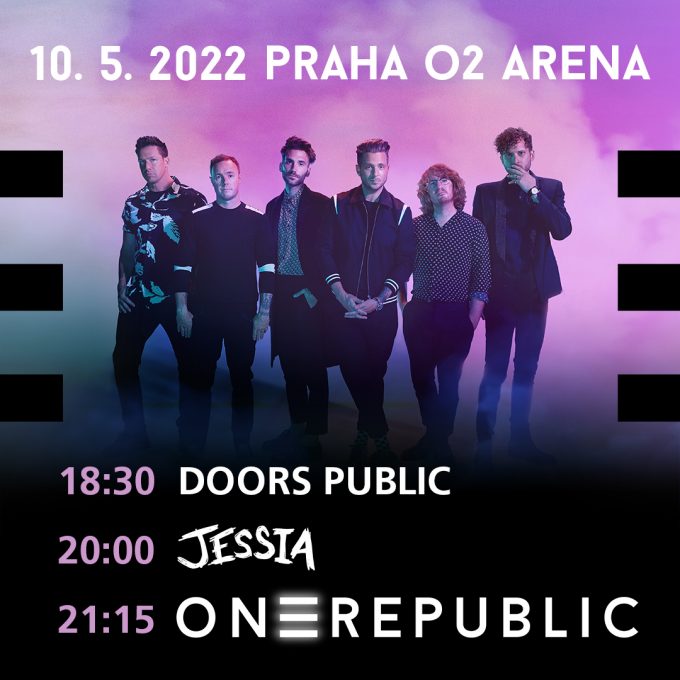 In case the event is canceled, the organizing agency LIVE NATION CZECH REPUBLIC s.r.o. in accordance with Act No. 247/2020 Coll., on certain measures to mitigate the effects of the coronavirus known as SARS CoV-2 epidemic on cultural events, is obliged to offer the customer a voucher at the price at least equal to the price of the original purchased ticket for the canceled event. This voucher will be issued by the ticketing operator Ticketportal or Ticketmaster Czech Republic. The customer can then use the voucher for the next purchase from the offer of events offered by the organizer, the list of which can be found at www.livenation.cz, or at www.ticketportal.cz / https://www.ticketmaster.cz
INSTRUCTIONS FOR COLLECTING A VOUCHER:
The voucher will be issued against a valid ticket either in paper form or electronically in the form of an e-Voucher based on the customer´s application within 1 month of delivery of the application. The customer can send his request no later than 31th December 2021 to the relevant ticketing operator from whom he purchased tickets, namely:
Ticketmaster Czech Republic via web form https://help.ticketmaster.cz/hc/cs/requests/new or Ticketportal https://www.ticketportal.cz/Article/6234?target=2.
THE OFFICIAL SELLERS OF TICKETS FOR EVENTS AT THE O2 ARENA ARE TICKETMASTER AND TICKETPORTAL. WE DO NOT WARRANT THE VALIDITY OF TICKETS PURCHASED FROM OTHER SELLERS.