GHOST embarks on their largest British and European tour to date. They won't even miss Prague
november 23, 2021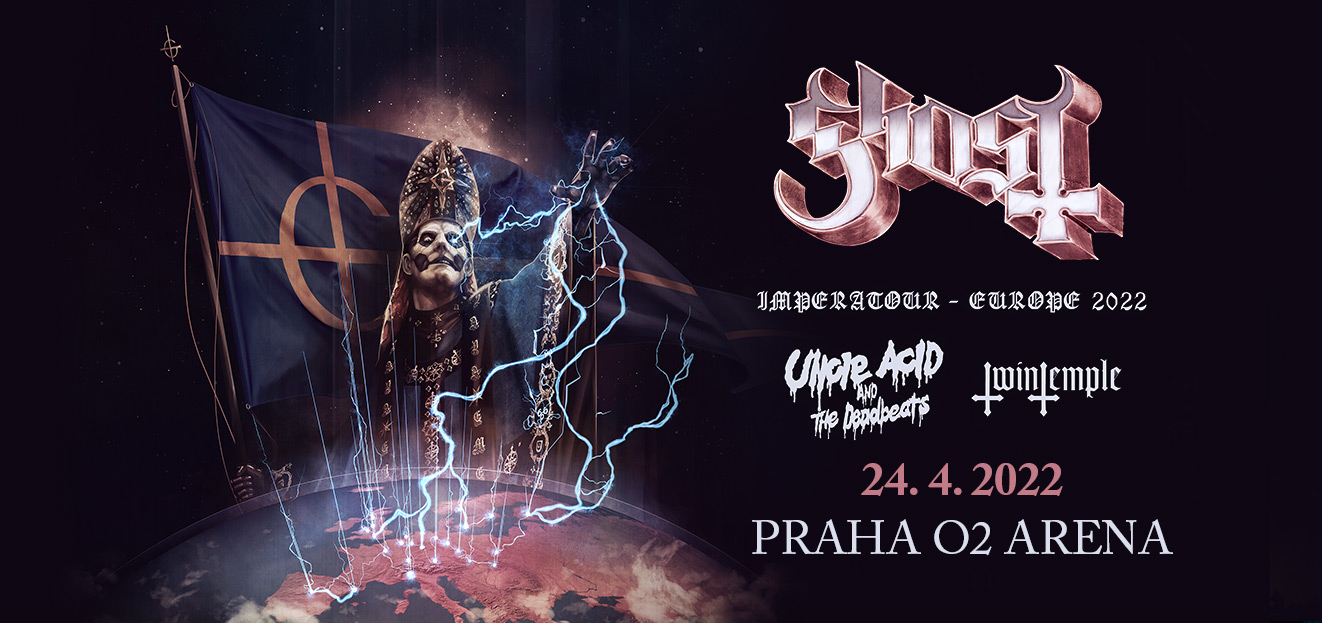 Today, as clouds obscure the sun and bad omens abound, GHOST rise again with their biggest UK & European tour to date. Through April & May 2022, the Grammy Award-winners will once more plume the black steeds as they take their dark extravaganza to arenas everywhere. Back in 2018, the 'A Pale Tour Named Death' trek started its two-year run at the historic Royal Albert Hall in London; for this long-awaited return, branded 'IMPERATOUR – EUROPE 2022', GHOST again commence proceedings in the UK before descending upon Europe's most impressive venues.
GHOST – 'IMPERATOUR – EUROPE 2022'
24 April 2022 - Prague, O2 arena
23 RITUAL PERFORMANCES IN 14 EUROPEAN COUNTRIES – THE BIGGEST HEADLINING TOUR TO DATE!
Support across all shows will be provided by Uncle Acid & The Dead Beats and Twin Temple.
Meanwhile, GHOST recently unveiled their first new track in two years, 'Hunter's Moon', which features in the current Halloween Kills movie. Revel in the phantasmagoric video directed by Amanda Demme.
'Hunter's Moon' appears on January 21st 2022 as a collectible 7-inch single via Loma Vista Recordings. 'Hunter's Moon' can be streamed, purchased and /or pre-ordered in its vinyl incarnation. The retail version of the 7-inch will feature the special B-side, 'Halloween Kills (Main Title)', performed, produced & engineered by John Carpenter, Cody Carpenter & Daniel Davies.
Elsewhere, a US 26-city arena tour was recently announced for January/ February 2022, on which GHOST will be co-headlining with Volbeat, closing the show every night. For further information, go to www.ghost-official.com.