Laver Cup: Borg selects Berdych as first captain's pick
august 15, 2017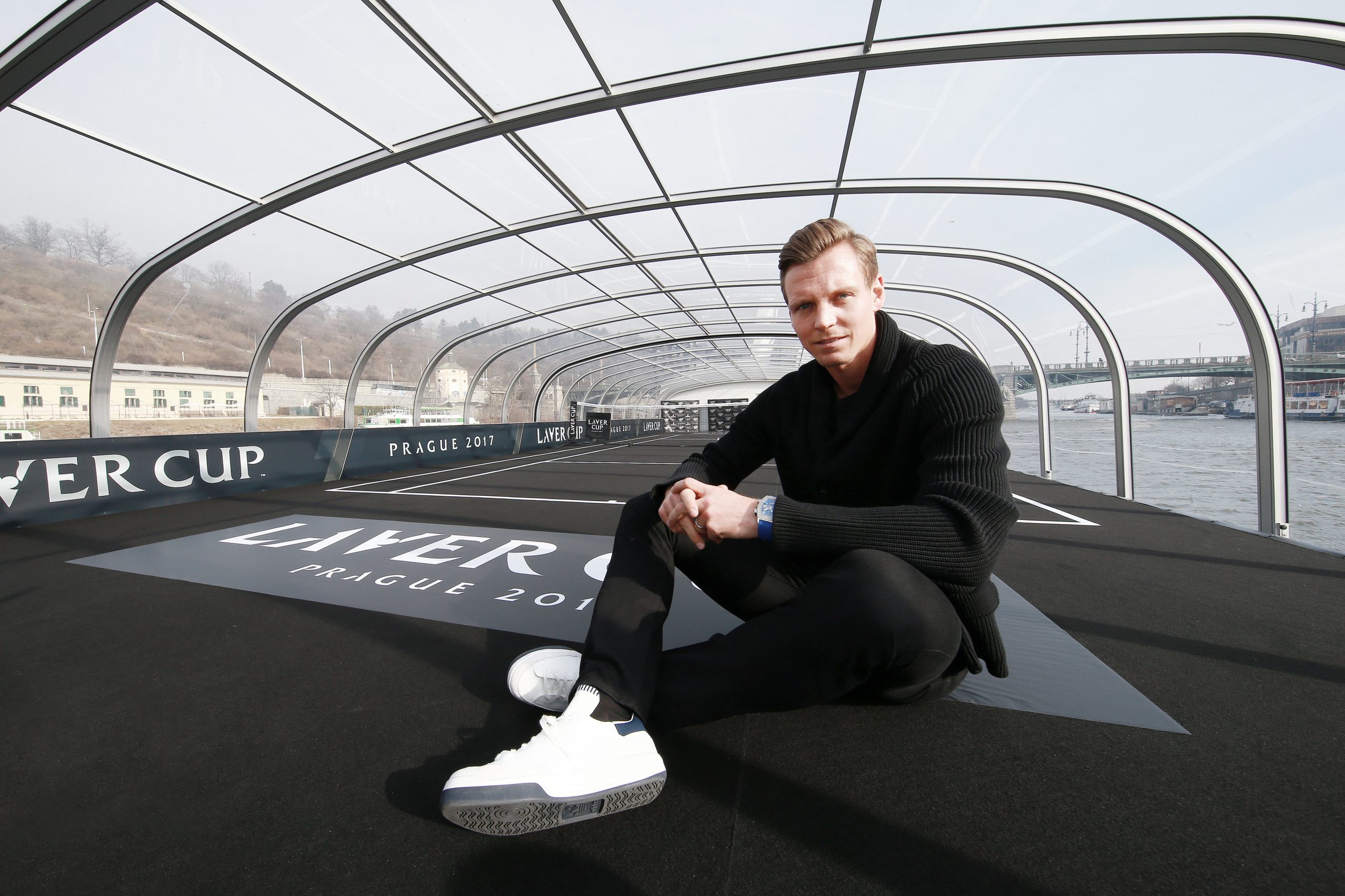 Czech No.1 Tomas Berdych is the first captain's pick named for Team Europe in the inaugural Laver Cup.
Berdych will line up alongside top 10 stars Rafael Nadal, Roger Federer, Marin Cilic and Dominic Thiem at the O₂ arena in Prague, Czech Republic from September 22-24, 2017.
The world No.14's inclusion ensures the event now features at least nine of the world's current top 20 players.
Team Europe captain Björn Borg is thrilled Berdych has accepted his invitation.
"Tomas signaled early he wanted to be part of this innovative new tournament and I'm delighted he will be joining the team. It shows the depth in our lineup when we can add a quality player who made last month's Wimbledon semifinals as a captain's pick," Borg said.
Berdych is a consistent big-stage performer, having made at least one Grand Slam quarterfinal for the past eight years. He is a seven-time Grand Slam semifinalist, and the only active player outside the game's esteemed Big Four to reach the semifinals at all four majors. His best result was a runner-up finish at Wimbledon in 2010.
The 31-year-old reached a career-high ranking of No.4 in 2015 and has won 13 ATP World Tour titles. His sustained consistency has helped him finish the past seven seasons inside the world's top 10.
A long-time Davis Cup stalwart, Berdych is one of only three Czech men to win 50 matches in the competition and led the nation to back-to-back titles in 2012-13.
Berdych's inclusion is an added bonus for Czech Republic fans with the nation's capital set to host the first Laver Cup tournament next month.
"I'm not biased at all when I say we have the best tennis fans in the world here and this tournament is like a gift for them," Berdych said when he helped launch Laver Cup ticket sales by playing Roger Federer on a cruise boat traveling down the Prague's iconic Vltava River in February.
Now Berdych is confirmed to compete, he believes the opportunity will be a new career highlight.
"I've known some of my teammates for a very long time and have a lot of respect for all of them. To play alongside them in an event like this will be a different experience and I can't wait to be part of it," he said.
"To play in my home city of Prague in front of our amazing Czech fans just makes it even more special."
Borg will name his final captain's pick to complete Team Europe in coming weeks.
Team World captain John McEnroe still has two captain's picks to name to join his lineup of top 20 stars Milos Raonic, Jack Sock, John Isner and Sam Querrey.
TEAM EUROPE TEAM WORLD
Captain: Björn Borg Captain: John McEnroe
[2] Rafael Nadal [10] Milos Raonic
[3] Roger Federer [17] Jack Sock
[6] Marin Cilic [19] John Isner
[7] Dominic Thiem [20] Sam Querrey
[14] Tomas Berdych Captain's pick TBA
Captain's pick TBA Captain's pick TBA