The OZZY OSBOURNE concert has a new date. It will take place on 28th January, 2022 at Prague's O2 Arena
october 22, 2020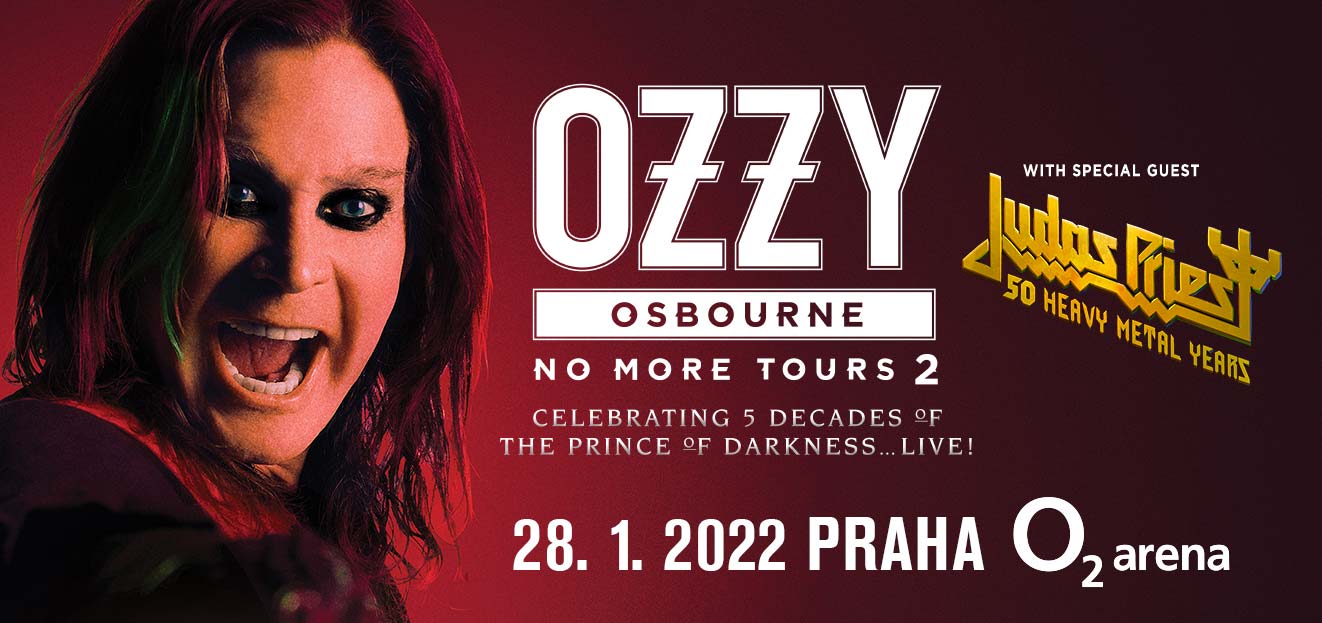 Due to the current situation with the the coronavirus SARS-CoV-2, the organizer was forced to cancel the date of the OZZZY OSBOURNE concert to be held on 13th November. 2020 at Prague's O2 Arena.
Tickets purchased for the original date remain valid and are still available on Ticketportal network.
In case the event is cancelled, the organising agency LIVE NATION CZECH REPUBLIC s.r.o. is obliged to offer the customer a voucher of at least the same value as the original purchased ticket for the cancelled event, in accordance with Act No 247/2020 Coll. This voucher will be issued by ticketing operator Ticketportal. The customer can then apply a voucher for the next purchase from the offer of the events offered by the organizer, which can be found at www.livenation.cz, or at www.ticketportal.cz.
INSTRUCTIONS FOR CUSTOMERS:
The voucher will be issued against a valid ticket in paper or electronically form. The customer may submit a request to the relevant ticketing operator from whom he purchased the tickets no later than 30th June 2021, by: https://www.ticketportal.cz/Article/6234?target=2