Follow the current instructions for spectators entering HC Sparta matches
september 14, 2020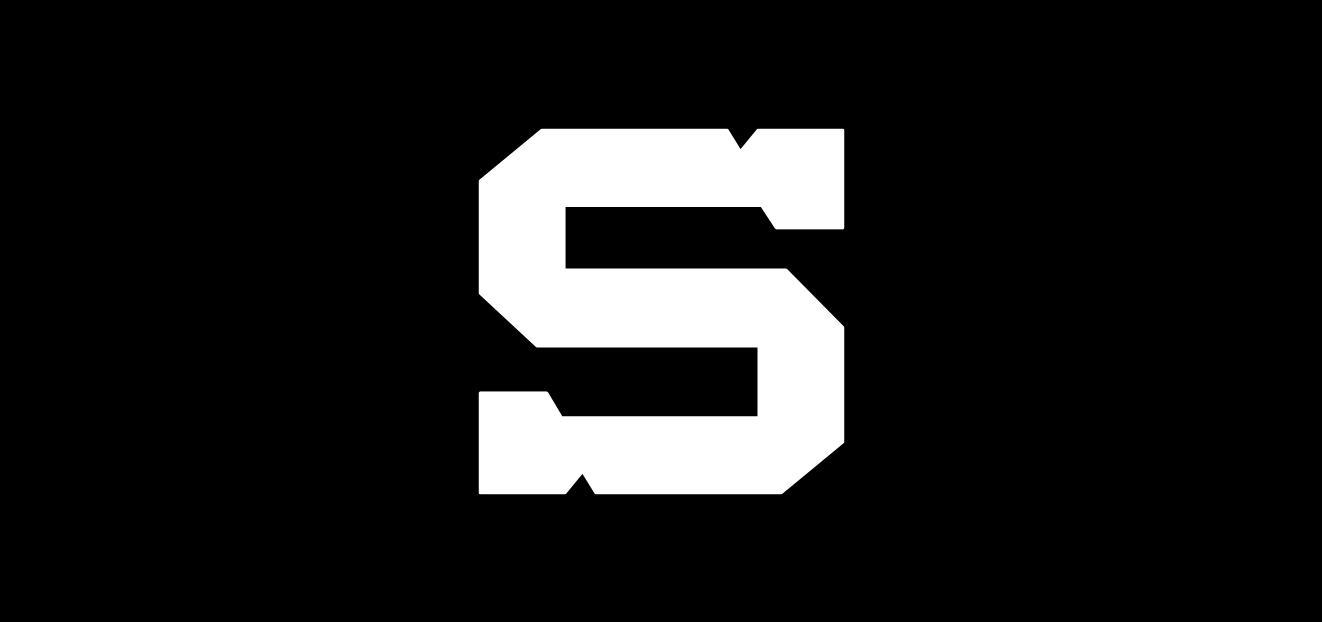 INSTRUCTIONS FOR VIEWERS:
All season ticket holders will be allowed to enter the arena based on their cards.
Ticket sales start in the Ticketportal and Ticketmaster network on September 10th at 10:00 am.
Prefer buying online to avoid unnecessary gathering of fans at the box office.
The O2 arena will open 90 minutes before the start of each match.
Each fan must use the entrance listed on the ticket to enter the arena.
The arena will be divided into several zones with separate entrances throughout the match. The zones are further divided into individual sectors.
Each zone will have its own refreshments and toilets.
The capacity of the standing sector must be reduced to 50% under current hygiene measures. In the standing sector, please observe the greatest possible social distances.
Fans must have their noses and mouths covered by a mask in all interiors of the O2 arena, except the consumption of snacks. Fans without mask will not be allowed into the arena.
Fans can only move in their zone and sector during the match.
Keep at least two meters apart at the entrances and indoors.
Sector 118 will be set aside for guests.
Maps of entrances to individual sectors
1st FLOOR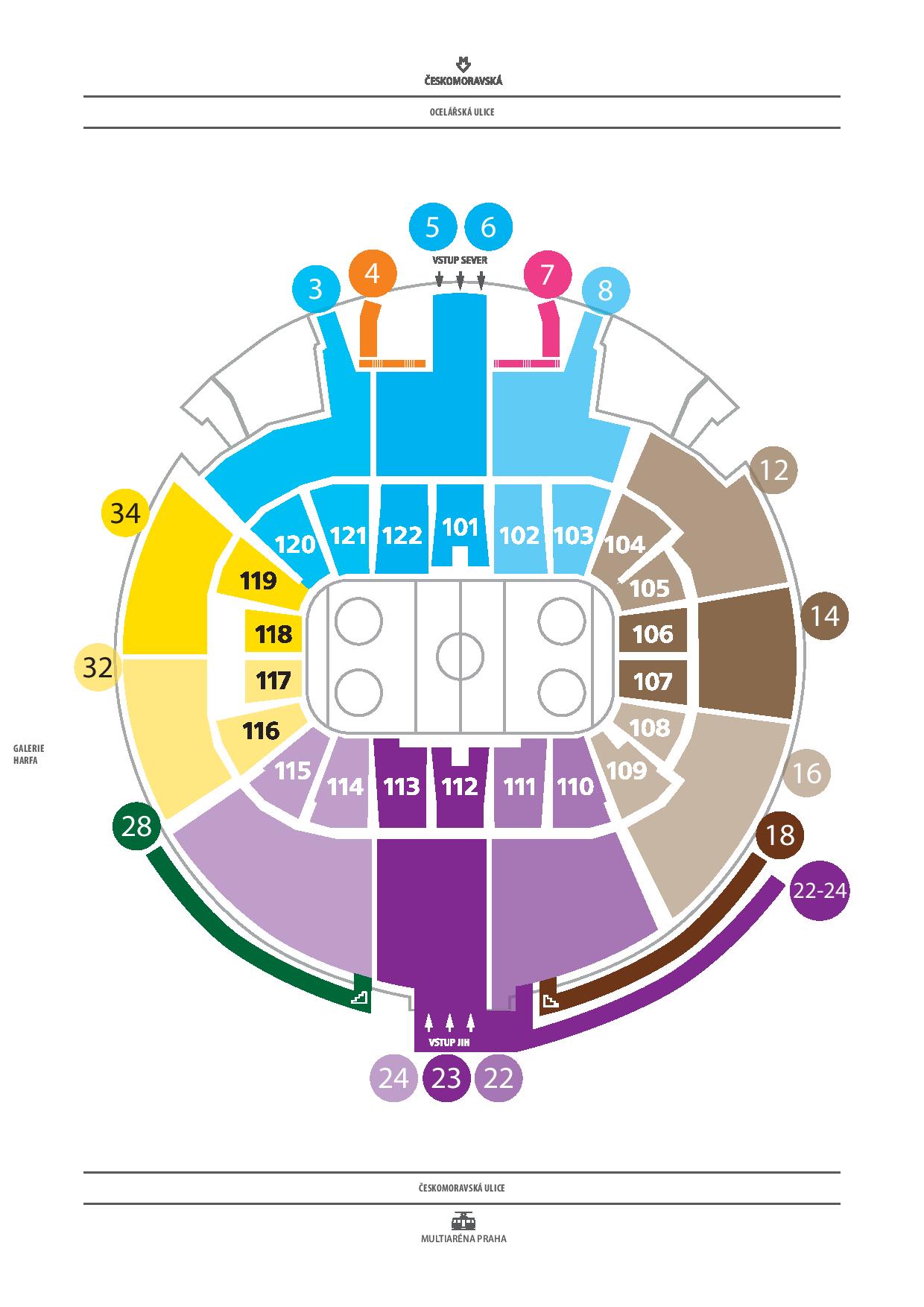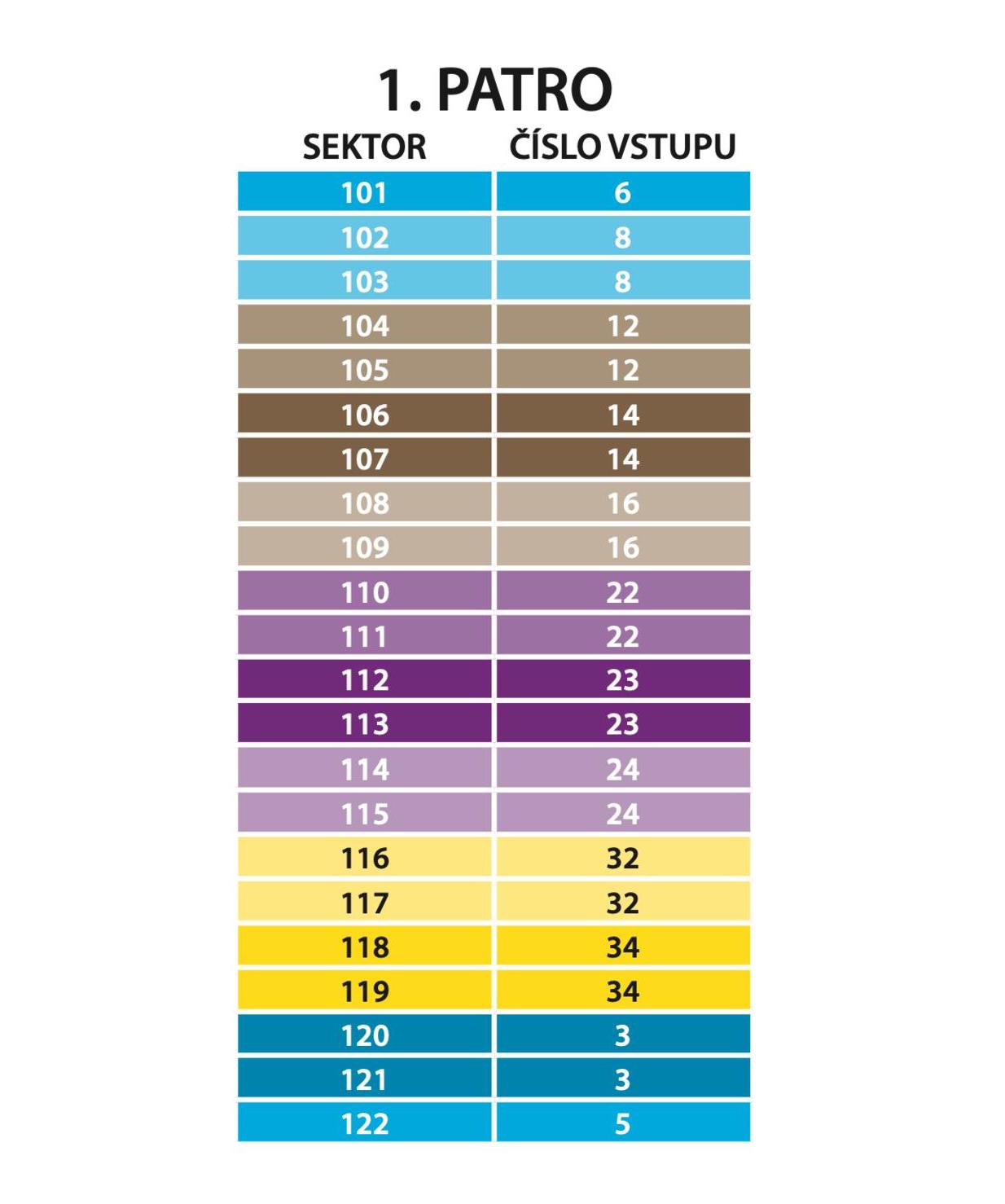 CLUB FLOOR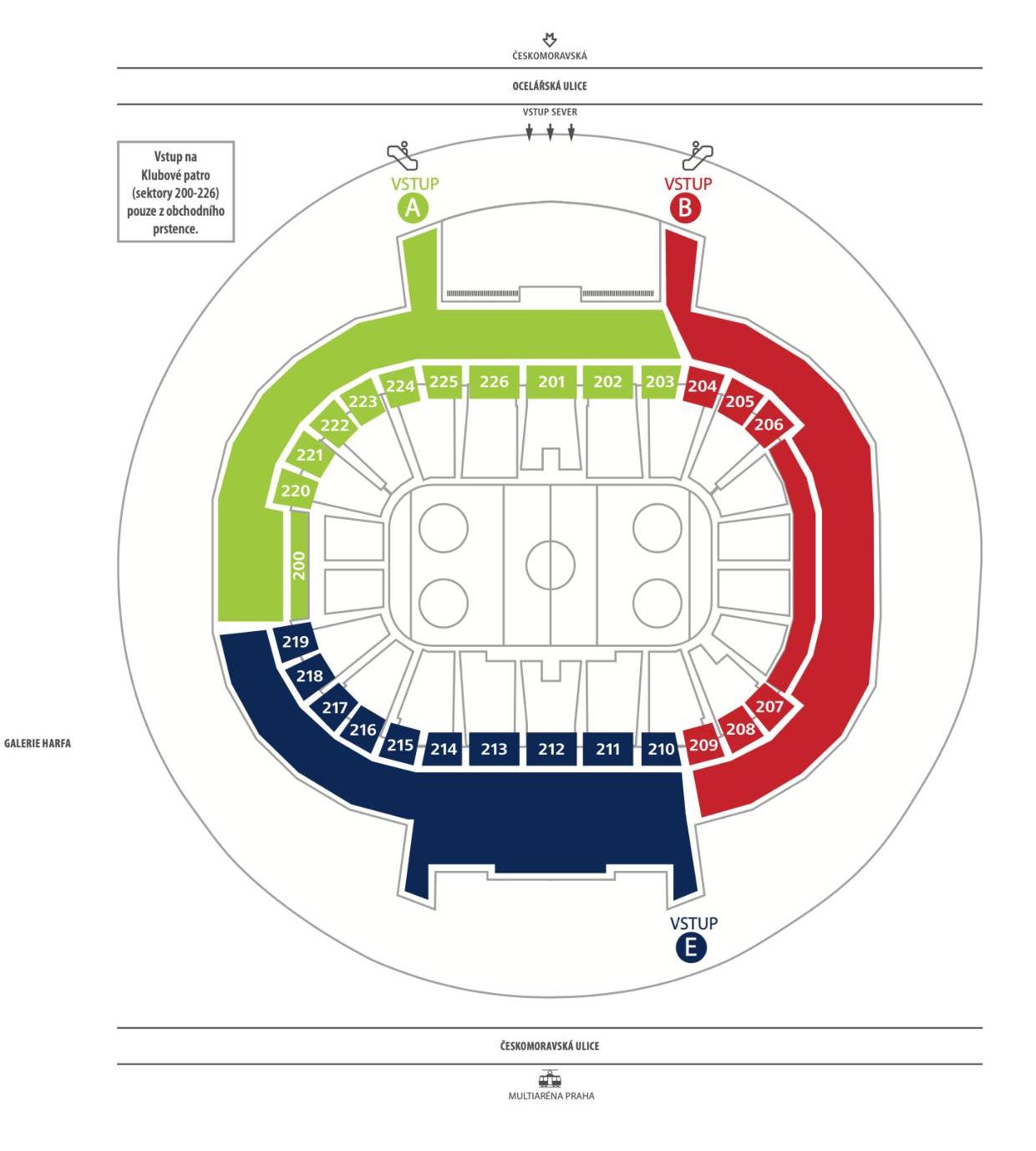 4th FLOOR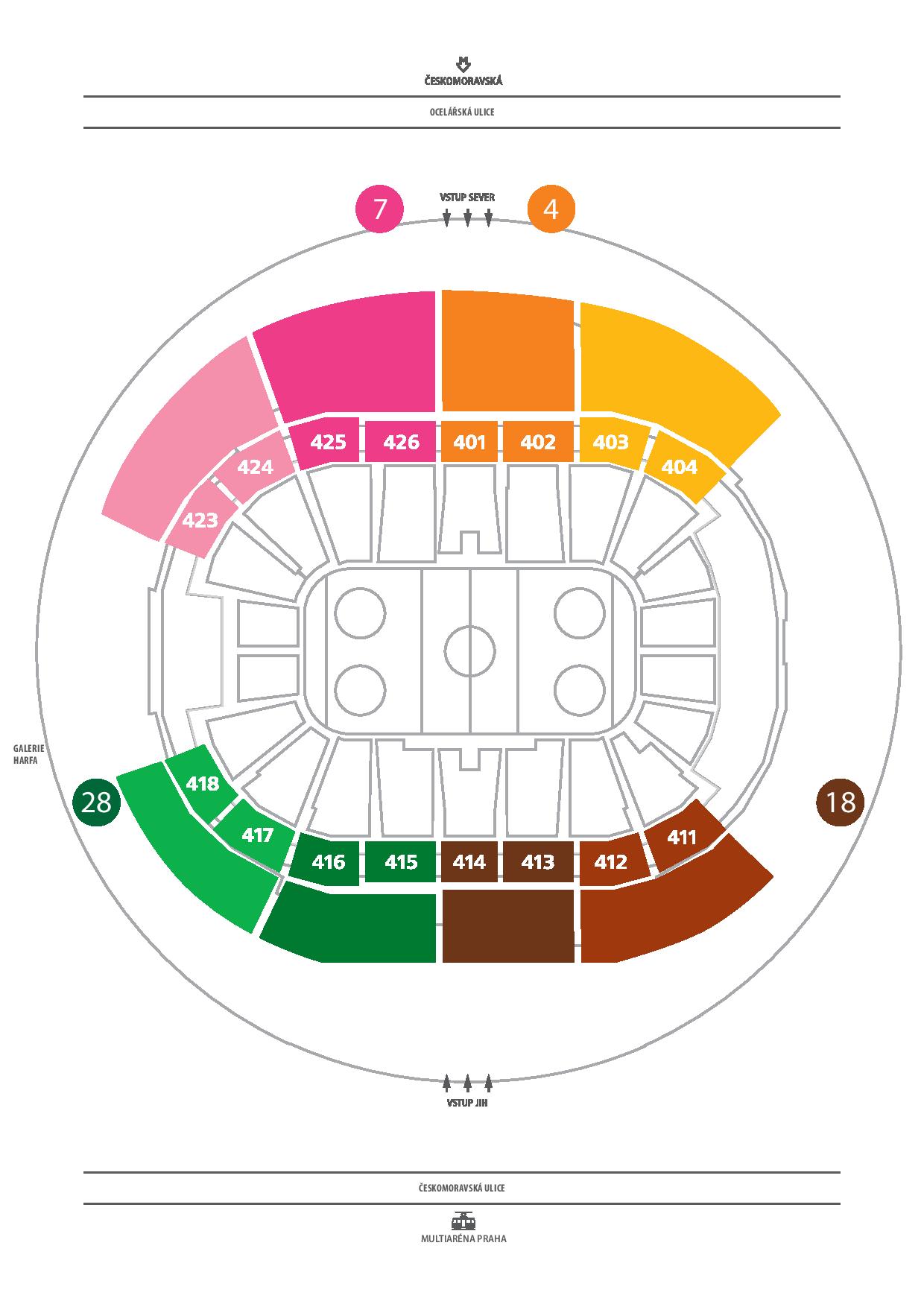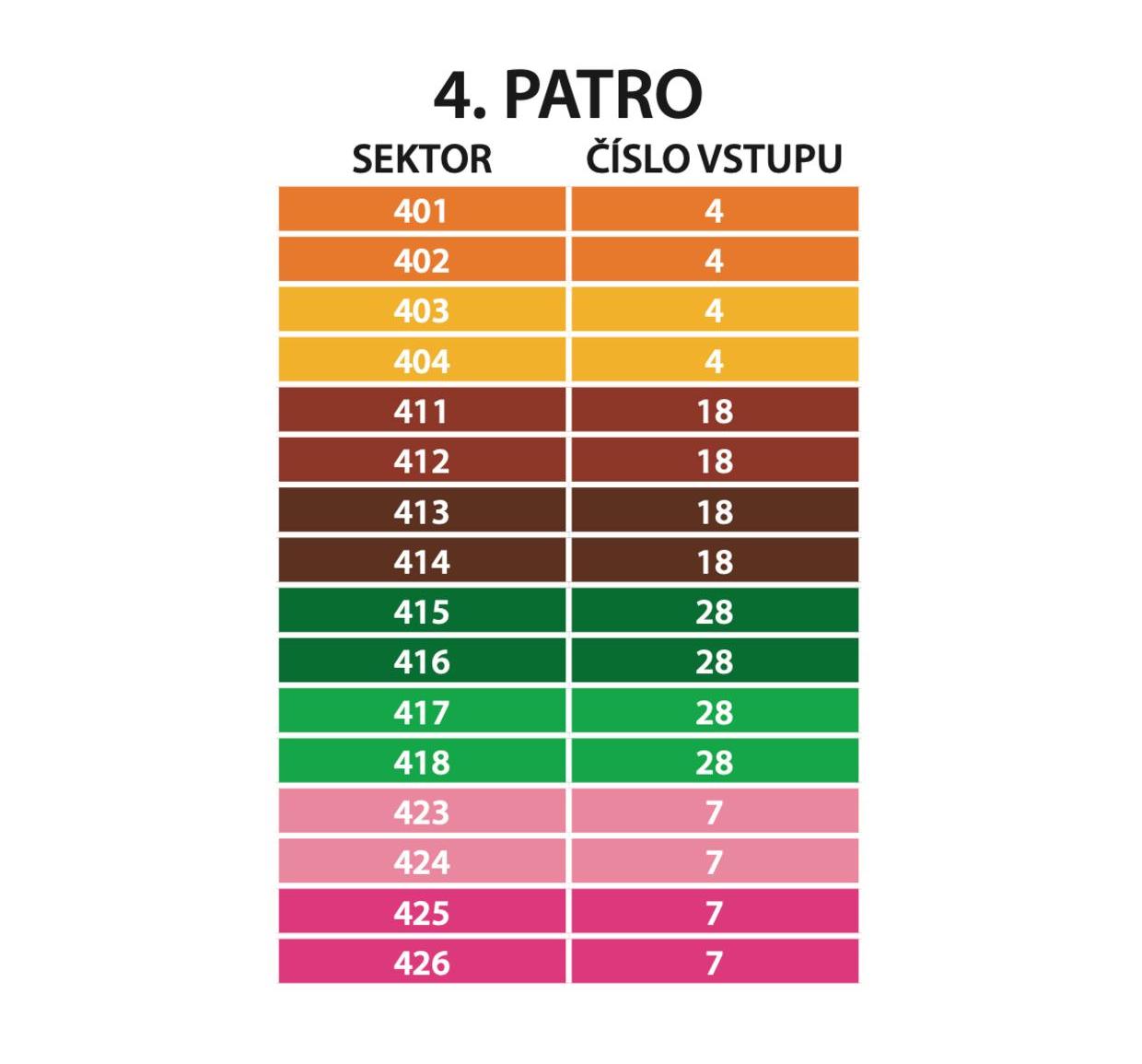 THE OFFICIAL SELLERS OF TICKETS FOR EVENTS AT THE O2 ARENA ARE TICKETMASTER AND TICKETPORTAL. WE DO NOT WARRANT THE VALIDITY OF TICKETS PURCHASED FROM OTHER SELLERS.